ACU Foundation's response to COVID 19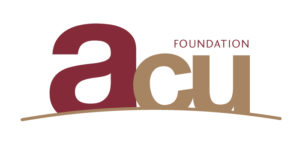 DuPont, WA – America's Credit Union (ACU) partners with Thurston TOGETHER! to help Yelm community members. Last year, ACU founded the ACU Foundation, a non-profit 501c3 organization chartered with the mission of enhancing the lives of military members, South Sound residents, and their families. Last week, the ACU foundation partnered with Thurston TOGETHER! to help support families in the Yelm community who have been financially impacted by the COVID-19 pandemic. The Foundation and TOGETHER! Have processed over 90 applications and have worked to help pay bills for four families who have been financially impacted by the COVID-19 pandemic.  
ACU is also reaching out to every member, helping those who are experiencing hardships because of the healthcare crisis. The most vulnerable, elderly, and veteran members are being helped first by the ACU Foundation, who is making grocery and essential need donations to those members, with contactless delivery.  
If you are currently experiencing financial stability during this time and can help those in our community, please reach out to us at ACUFoundation@youracu.org or donate online here.  
About America's Credit Union 
In its 67th year, ACU prides itself on being a market leader by differentiating the member experience. America's Credit Union provides a diverse set of financial products and services and today serves nearly 42,000 members via 15 branch locations in the Pacific Northwest. Individual and business members have access to sound savings programs, checking accounts, competitive loan options, and a variety of other convenient services to individual and business members. For more information, visit youracu.org. 
About TOGETHER! 
TOGETHER! is a nonprofit organization founded in 1989 to serve youth and families in the South Sound with a mission to advance the health and well-being of all young people. We offer direct service youth programs, mobilize communities through coalitions, advocate for healthier laws, norms and systems and promote health through community and individual education.