ACU Foundation
Welcome to the ACU Foundation!  The ACU Foundation is a non-profit 501c3 organization chartered in 2019 with the mission of enhancing the lives of military members, South Sound residents, and their families.
The ACU Foundation is a non-profit 501c3 corporation. Our tax ID number is 37-1918275. The ACU Foundation is located at PO Box 5060, Dupont, WA 98327.
Our Response to COVID 19
America's Credit Union (ACU) partners with Thurston TOGETHER! to help Yelm community members. Last year, ACU founded the ACU Foundation, a non-profit 501c3 organization chartered with the mission of enhancing the lives of military members, South Sound residents, and their families. Last week, the ACU foundation partnered with Thurston TOGETHER! to help support families in the Yelm community who have been financially impacted by the COVID-19 pandemic. The Foundation and TOGETHER! Have processed over 90 applications and have worked to help pay bills for four families who have been financially impacted by the COVID-19 pandemic.  
Learn more about the ACU Foundation's Response to COVID 19
Turkey Shoot Golf Tournament
The announcement of the Foundation is great news for golfers and sponsors planning to participate in ACU's Annual Golf Tournament, The Turkey Shoot, on November 1, 2019.  Throughout the past 18 years, the tournament has raised over half a million dollars for Joint Base Lewis-McChord [JBLM] charities, such as Santa's Castle and the Holiday Assistance Program. The foundation hopes to increase contributions to the tournament this year with the added benefit of a tax deduction.
Meet Our Board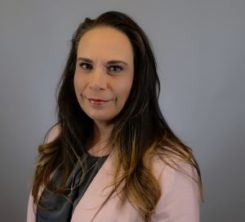 Amber Young
Chairman
Amber Young is the Community Engagement Specialist at ACU and a native of Thurston County. Amber began her career with America's Credit Union in 2009 where her position allowed her the opportunity to help members reach their financial goals.
In 2011, Amber took a position in the Marketing Department at ACU where she helped members on a personal level and worked within the community to help support nonprofits, servicemembers and businesses in our area.
Amber is currently the President of the DuPont- Steilacoom subchapter of the Association of the United States Army, holds position on the Yelm Area Chamber of Commerce Board of Directors and is involved with multiple committees working with local businesses to bring value to our communities.
With the help of her colleagues and ACU Business Partners, Amber coordinates the ACU Annual Charity Golf Tournament, The Turkey Shoot. This tournament raises an average of $50,000 for Joint Base Lewis McChord charities and has been held since 2000. The success of this tournament has led to the creation of the ACU Foundation. As Chairman, she and the other members of the board will raise funds to improve the lives of all of our community members.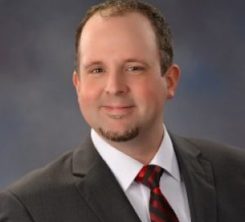 Dan Nicholson
President
Dan Nicholson, a native of the Tacoma area and a graduate of the University of Washington, started his company Dzines, after years of research and strategic planning. He formed the idea after experiencing a multitude of entry-level and professional careers including healthcare, restaurants, hospitality, and criminal justice to name a few. During this time Dan realized the importance and the need for quality products and services to help businesses, teams and organizations grow. Today, we are supported by a network of sales professionals and product manufacturers with decades of experience in virtually every trade imaginable.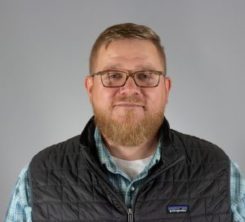 Joshua Howen
Vice President
Joshua Howen is a Board member for the ACU Foundation. When he was 19 years old, Joshua became a "Big Brother" for the Big Brothers Big Sisters of America. This sparked his desire for serving his community. Joshua found himself wanting to do more for his community, country and himself and joined the military as a Military Policeman. After his service, Joshua found a new way to engage in the military community through serving on the Washington Council of Trout Unlimited as an executive board member who chairs their Veterans Service Partnership for the State of Washington. Joshua loves spending time exploring the PNW, fishing and hiking with his children. Joshua is excited to further his passion for helping veterans, service-members and their families through his position with the ACU Foundation.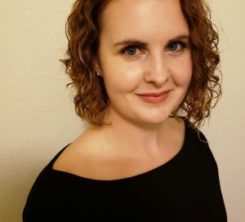 Jennifer Enright
Secretary
Jennifer Enright is Secretary of the ACU Foundation. Leading committees dedicated to achieving contentment and excellence in the healthcare field has taught her how vital it is to help people with integrity and enthusiasm, and this is where Jennifer draws her motivation for growing and serving the ACU Foundation. Jennifer dedicated herself to driving excellence and transparency in the healthcare field for 12 years, and is now pursuing her dream of becoming a small business owner. While finding inspiration in helping others achieve their goals and needs, Jennifer also believes in focusing on family. While she's currently living in Washington with her husband, children, and their German shepherd Belle, Jennifer's home is Montana where she developed her passion for hiking, camping, and adventure. While most often you'll find her lost in a book or furthering her education, Washington's trails and breathtaking sights have not disappointed Jennifer's zest for the outdoors.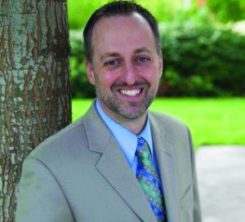 Phil Prothero
Treasurer
Phil Prothero is the Chief Operations Officer at America's Credit Union.  During his 10-years at ACU he has managed branch operations, training, call center, facilities and other areas temporarily during organizational changes.  With 16 years of combined banking experience, Phil previously worked for a school district in grant management and human resources.  He graduated from Central Washington University and has completed programs in Human Resources, Strategic Management, and Sales and Service training.  He is passionate about member service and serving the communities ACU is a part of.