ACU's Children and Teen Accounts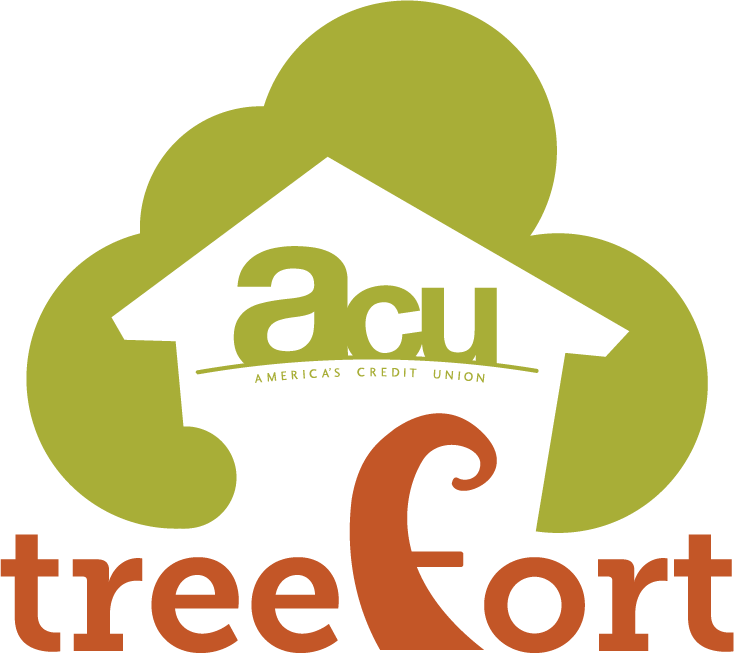 Tree Fort Account (Age 12 and younger)
When your child begins school or starts to receive an allowance it's a good time to visit our credit union and learn about our kids savings account.
Special membership card
Minimum deposit of just $1
Free savings strategy session with a branch manager
Requires a qualified adult ACU member as joint owner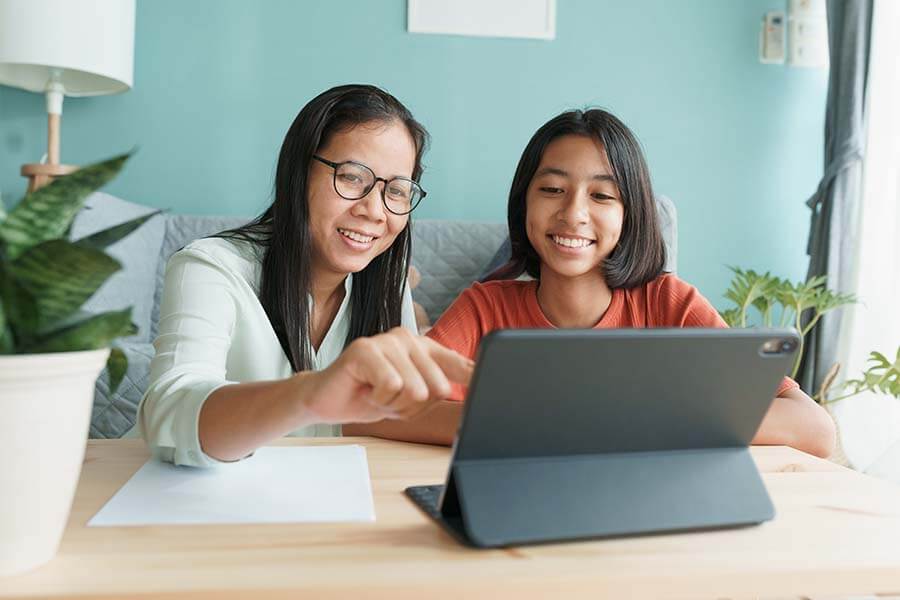 Teen Checking Account (Age 13 – 17)
Our teen checking account includes a free debit card, online/mobile banking, parental controls, and many other valuable benefits.
Open with only $1
Get a free debit card with parental controls and locking capabilities
Access to online and mobile banking, including mobile deposit
Free eStatements, eAlerts, and eNotices
Free parental access and controls
Regular Savings (Age 18+)
Once your child turns 18, it should be a time of celebration. We'll convert their Teen Account into a Regular Share Savings account that offers more flexibility.
Federally insured up to $250,000 by the NCUA
Earn dividends on deposits
Make unlimited deposits
You can choose to keep being a joint owner
Additionally, they will move automatically into a standard checking account and will need to decide which account best fits them: Affinity Free, Affinity Plus or Affinity Premiere. By now, they will have amassed a nice savings account and knowledge of how to use their money. We can also start to increase their credit rating. If they need checks, we can explain how they work and discuss direct deposit and billpay with them if they have a job.
Children's Savings Accounts Benefits
Discover the benefits your child will get from opening a Children's Savings Account:

Early Financial Education
Instills basic money management skills in children.

Expert Guidance
Your child gets an annual savings strategy session with a branch manager.

Future Financial Success
Help your child save money now for future expenses (e.g., their first car, higher education, etc.)

Fosters Saving Habits
Encourages regular saving, future planning, and financial discipline.
ACU Children's Savings Account Rates
Our Children's Savings Accounts offer attractive deposit rates to help your children grow their money faster. Check them out, and then open an account today.
Additional ACU Children's Savings & Teen Account Benefits
Parental access and controls
Free debit w/ Teen Account
Online and mobile banking
Earn dividends on deposits
eStatements, eAlerts, and eNotices
Deposits are federally insured up to $250,000 by NCUA
Free annual savings strategy session
More Details About Our Children's Savings Accounts
At ACU, we believe it's essential to learn good money habits early. Opening a youth account with America's Credit Union will grow your children's confidence to make wise financial decisions in the future.
By talking to children, determining what excites them about saving and working with them to meet their individual goals, we can help build a healthy relationship with finances.
Your children will get a yearly savings strategy session with a branch manager.
These sessions will be about how the account works, how parents can help with savings, their benefits and responsibilities and your connection to the joint account.
You'll have full access to your child's account. You'll be able to help with transfers, freeze cards and even set up billpay.
Your children will continue having savings strategy sessions with a branch manager every year. They'll get personalized guidance, discuss savings goals, and track progress.
Also, kids can easily manage their accounts and watch their savings grow through mobile deposits and a banking app. These simple tools can teach them about money management and budgeting.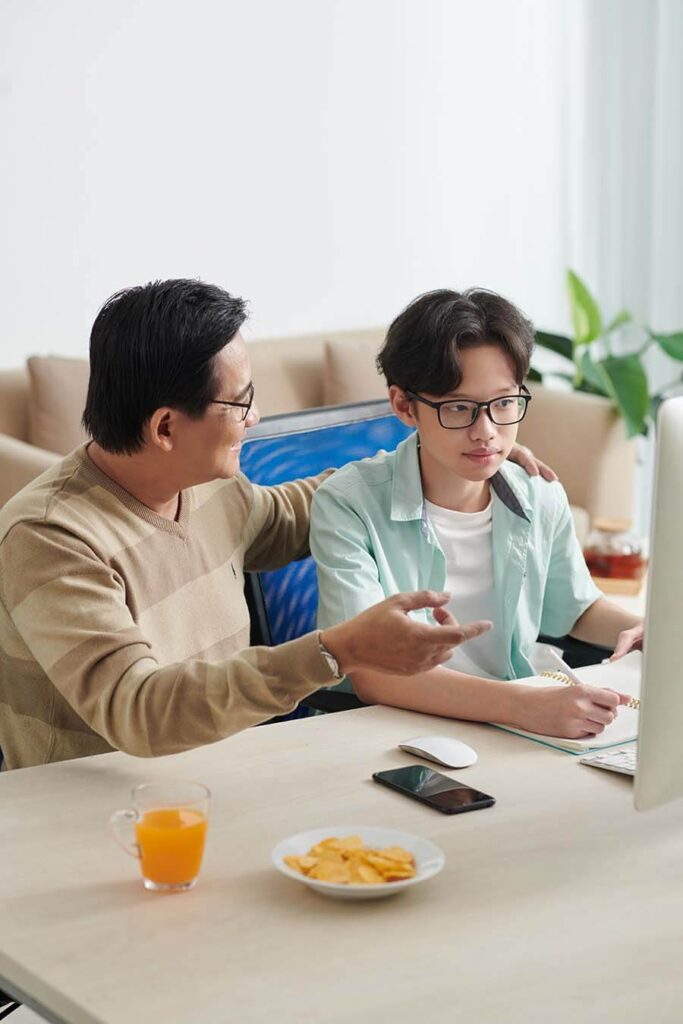 ACU Children's Savings Account FAQs
Yes, you will need to join our financial family to open a savings account for your child or teen. It's easy to join and you can even do it online.

Yes, we offer parental controls that allow you to oversee and manage your child's account. You can monitor transactions, help with transfers, and even set up certain restrictions.

We will send your child an annual invitation shortly before their birthday. They can schedule a free
Savings strategy session with a branch manager who will sit down with them to create a savings plan,
measure progress and track goals.

To open a Children's Savings Account, the child must have a valid Social Security number. A parent or legal guardian must also be a joint account holder and provide their identification.

Yes, your child can make bank account withdrawals. As a joint account holder, you can set daily limits and control the frequency to encourage saving habits.

Absolutely! You can link the Children's Savings Account to a regular savings or checking account for easy transfers. This is convenient for setting up automatic allowance deposits or moving money for special occasions.
★★★★★
"America's Credit Union is a fantastic place to bank. I've been with them for a few years now, and I have yet to come across anything negative. Customer service is quick and friendly, any problems I've had with my accounts were resolved as soon as I let them know. I have never come across any hidden fees with any accounts. Everything about their bank is very up-to-date. Online banking and remote check deposits are just a couple of examples. America's Credit Union is very, very good to their customers and I couldn't imagine banking with anyone else."
-Alyssa T.
Ready to open an ACU Children's Savings Account?
Give your child a head start by opening a savings account for them. Visit any branch today and speak to one of our friendly team members. Or click the button below to open an account for your child or teen today!
More Financial Strategy Resources
Discover the secrets to financial success with practical tips for boosting savings, automating growth, and mastering money management.