Because You Are a HERO, Your Down Payment Could be ZERO!
Why Choose a VA Loan?
All Veterans deserve a place on American soil to call their own. With a 0% down payment, that dream could become a reality sooner than you think. We're offering a choice of terms to suit your budget and a fixed interest rate so you'll always know what's coming up.
Not only have we got your back but a VA Loan means the Department of Veteran Affairs has got your back, too. Together, we'll make sure you and your family can enjoy your home in peace.
Take advantage of these VA Loan benefits: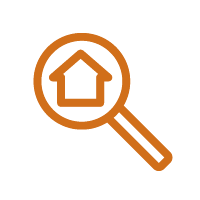 No Down Payment Needed
Find the home to suit your off-duty lifestyle, and we'll help you navigate the process of making it
yours.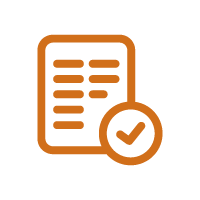 Choose Your Term
Enjoy low monthly payments over a longer term, or pay your loan off faster with a shorter term.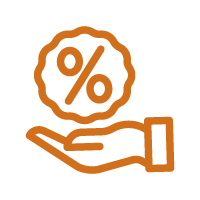 Fixed Interest Rates
A competitive, fixed interest rate give you peace of mind. You don't need to worry about changes in the
market.
Applying for a VA Loan Is Simple!
Step

1

Apply OnlineOur online application is quick and easy. We'll check your eligibility to verify you qualify for all the benefits of a VA Loan.
Step

2

Get Pre ApprovedWe'll verify your details and let you know how much you can borrow. Then you'll be ready to make offers on houses!
Step

3

Get AppraisedOnce you've found your dream home, we'll order a VA Appraisal. Then we'll guide you through the closing process.
Get Started
With three branches on JBLM and ten in the surrounding community, we are ready to serve our military members.
Call or visit to make an appointment at our Madigan Branch to discuss your VA Loan needs.
Madigan Branch
9035 Jackson Ave
Joint Base Lewis-McChord, WA 98433
Call or text: 253-964-3113
Toll Free: 866-968-7128
Common Questions About VA Loans
There are similarities and differences between VA Loans and Conventional Mortgages.

With both, you take out the loan from a private lender, such as a credit union or other financial institution.  You'll need to provide documents to show you qualify for the type of loan you want. You'll then be pre-approved for a loan and told the maximum amount you can borrow.

Once you find a home within your budget, you can make an offer. No matter what type of loan you get, it's a good idea to pay for a private home inspection to make sure there are no major issues.

With a Conventional Mortgage, your lender may require you to get the house appraised to check the asking price matches the market valuation. In some cases, this appraisal may be waived.

With a VA loan, your house must go through the VA appraisal process to check the market valuation is accurate and also to make sure it meets minimum property requirements. The house must be structurally sound and safe, with no health hazards. You'll need to do this even if you had a private home inspection.

Once your house has passed the VA appraisal process, your lender will guide you through the closing process just as they would for a Conventional Mortgage. Advantages of a VA Loan include 0% down payment, competitive interest rates,  limited closing costs, and no private mortgage insurance (which is usually required for down payments under 20%). Note that these are VA guidelines and your private lender may have different criteria.

The total interest you pay is spread out over the life of the loan, so at the start you pay more towards interest and less towards your principal. Later, you pay more towards your principal and less towards interest. But the total you pay each month for your principal plus interest remains the same.

You can choose between a fixed-rate mortgage and an adjustable-rate mortgage (ARM). With both, your monthly payment may go up and down if you have different amounts of property taxes and homeowners' insurance due in certain months.

ARMs may have a lower fixed rate for the first few years. Then the interest rate starts going up and down with the market. So your monthly payment will go up and down too.

With a fixed-rate mortgage, your interest and monthly payment will stay the same. If market rates go higher than your agreed rate, you'll be better off than if you had chosen an ARM. If market rates may fall below your agreed rate, you could be worse off.

If interest rates remain consistently below your fixed rate, you may eventually consider refinancing to get a lower rate. A great thing about VA Loans is that it's a lifetime benefit so you can get another VA loan for your refinance or the mortgage on your next house.

Locking in a rate applies to the time between when you get pre-approved for your VA loan and when you close on your home. It means your lender offers you an interest rate and you accept, and you're then protected if interest rates go up while you're closing.

The interest rate will be valid for a set number of days. Your lender must honor the agreed rate if interest rates rise, and you must honor it if interest rates fall.

Closing costs are generally about 3% to 5% of the home's value and are typically paid by the buyer, but can be split between the buyer, seller, and lender if negotiated. With a VA Loan, the VA sets limits on some fees so your closing costs may be lower than for a conventional mortgage.

The VA states you cannot be charged prepayment penalties (if you pay off your loan early), settlement charges, and attorney fees from your lender (though you may need to hire your own attorney).

Closing costs on VA Loans may include:

Origination fee (limited by the VA)
VA funding fee (a one-off charge by the VA to fund the loan program. Waived if you have a disability rating of 10%+)
VA appraisal fee ($700 to $1,000 on average)
Discount or mortgage points

Yes, once you meet the criteria for a refinance, you apply for a Conventional Mortgage.

For any refinance, check with your lender about the criteria. There may be a minimum time that you need to have held the loan, or you may need to have paid off a certain amount of your loan and gained some equity.

Once you reach a certain amount of equity, you may also qualify for a Home Equity Line of Credit (HELOC), where you can access cash for renovations or other purposes.

The easiest way to do this is to sign up for automated monthly payments. You can fill out the application when you close on your home, so you'll be all set to begin your simple mortgage payments!

Definitely. Online and Mobile Banking are a great way to access eStatements, eNotifications, eAlerts, and other convenient features. Using them should make your mortgage experience straightforward and stress-free.

Yes, ACU VA Loans with competitive rates are available to members only. But we'd love to have you join us! Learn more about joining and membership eligibility here.
More Ways ACU Can Help With Your Financing
As well as VA Loans, America's Credit Union offers our members a great range of products and services. Find out more about some of our other lending options.
---
*APR = Annual Percentage Rate.
Please contact the Mortgage Department with any questions. Annual Percentage Rates, terms, and conditions offered are subject to change without notice. Limited to one to four family units. Property must be in the state of Washington, Oregon or Idaho. Property insurance required. Values based on current tax assessment or Automated Value. America's Credit Union NMLS 449181. NCUA insured. Equal housing lender.