CFO Retires after Remarkable Career in the Finance Industry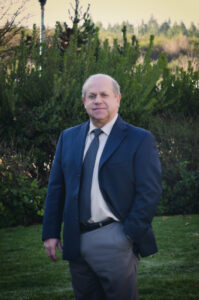 ACU would like to recognize and celebrate the retirement of Gary Schminkey, CFO. Before joining ACU in 2015, Gary had retired from Columbia Bank after working there for twenty years, and was one of their original founders. He was instrumental in growing that institution to over $4.9 billion in assets as CFO. He was not very long into his retirement when ACU CEO, Ken Leonard asked if he would be willing to come on board for a few years and help set our course as we grew.
Gary spent five years as CFO at ACU. In that time, he was a voice for conservative accounting practices, financial growth and above all, quality member service. Known for his dry wit and appreciation for life, he spent most of his time working with the executive and accounting teams. Particularly with accounting, he created a warm, family atmosphere and was fiercely loyal to them as they were and are to him.
Gary is many things; a principled professional, wise confidant, savvy businessman and experienced financial leader. But he is also a doting grandfather, camping enthusiast, motorcycle aficionado and martial artist. To ACU he will always be considered family. We wish him the very best in his retirement and are grateful for his many contributions.