ACU Presents Bicycle to Egg Hunt Raffle Winner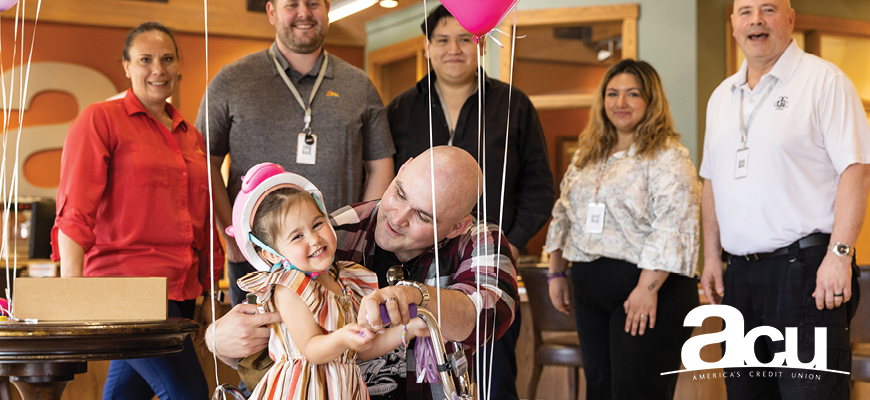 Easter egg hunts are a fun and exciting way of celebrating Easter, especially for children. At Joint Base Lewis-McChord (JBLM), this year's Easter egg hunt became extra special when America's Credit Union (ACU) decided to give away a bicycle to a lucky winner – Penelope, a four-year-old, could not have been more excited about her gift.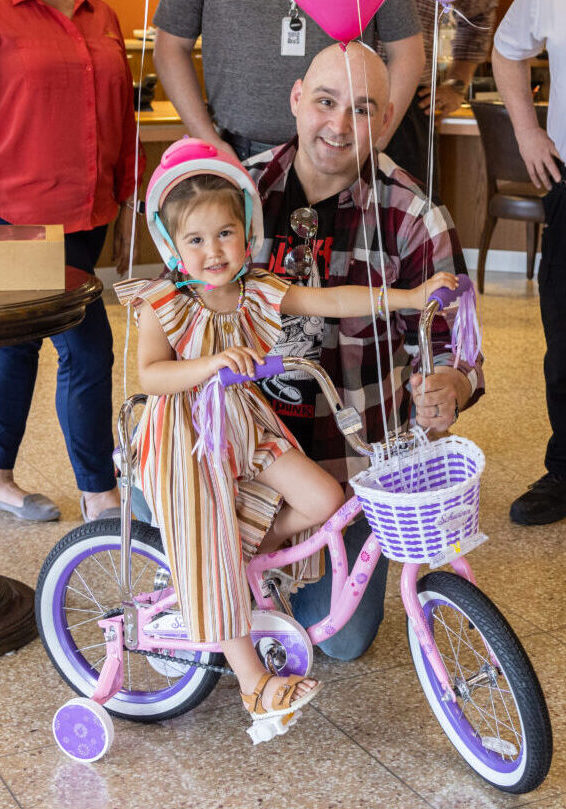 Approximately 300 gold eggs were filled with cards inviting the recipient to visit the main ACU branch on JBLM across from Waller Hall to enter the raffle. Many children participated in the Easter Egg Hunt, and dozens entered to win, Penelope carried the day by winning the raffle.
She and her father Zack joined us at the Main Branch for the presentation of her new bike and some cupcakes courtesy of Mince Mercantile. Penelope was over the moon with her new bike. She especially likes her unicorn helmet and flower pedals.
ACU has always supported and championed for service members' welfare. We do our best to make them feel at home even as they are sometimes far away from their families. The Easter Egg Hunt and bicycle raffle are a terrific way to participate in current and future-members lives. Whether it is a bike, car or home, we always want to be here for them.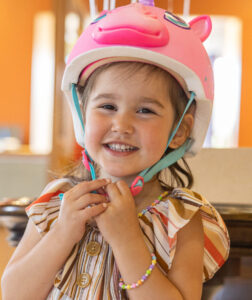 Military families remain a cornerstone of our work and comprise half of our members. It is why we always endeavor to honor and support the military community. We know that small acts like this can transform somebody's entire day and add to their childhood memories. Thank you for you participation and service Zack and for sharing this special day with all of the ACU family.