ACU Chicken Wing Contest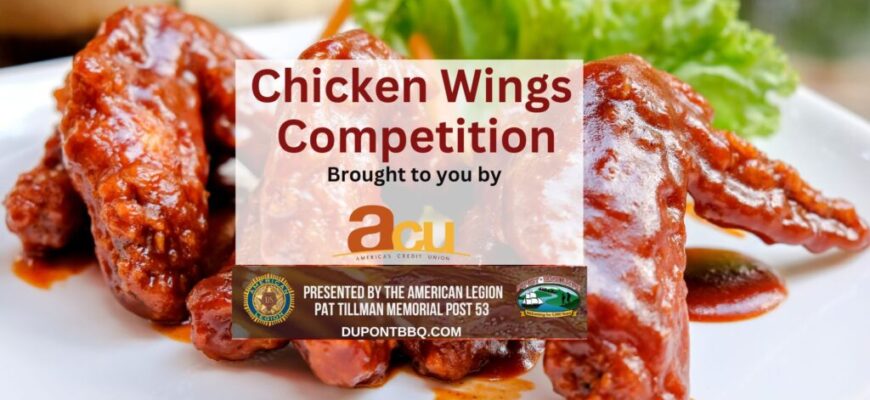 If you love chicken wings, your time is now! Saturday, August 19th, is your chance to showcase your chicken wing eating ability. Compete among nine other chicken wing lovers and see how you rank. ACU will be hosting an adult (18+) and teen (13-17) competition based on weight eaten in two minutes. Prizes include a $200 Visa gift card for the winner of the Adult Competition and a $100 Visa gift card for the teen winner – plus trophies.
This contest is for AMATEURS ONLY.
Stop by ACU in DuPont from August 1st to the 18th to sign up. If you are under 18 please bring an adult.
More information can be found on the event website here:
Learn More