Race for a Soldier 2023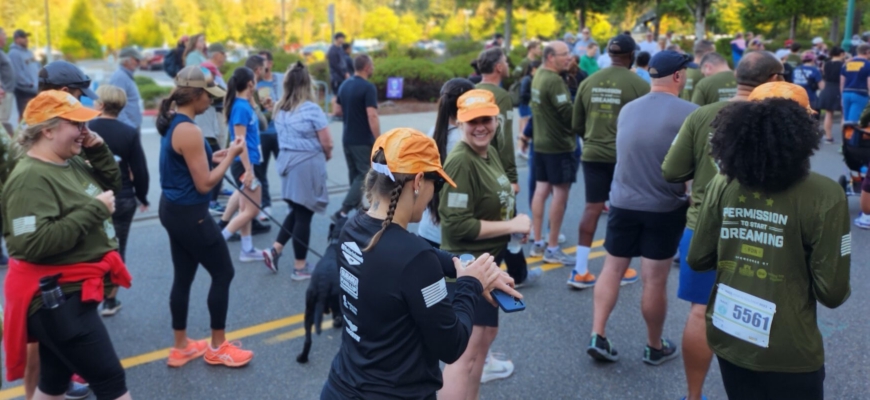 Race For a Soldier is presented by the Permission To Start Dreaming Foundation to raise awareness of the challenges faced by our military service members, veterans and first responders living with the effects of Post Traumatic Stress and Traumatic Brain Injuries. The Foundation has delivered Mind, Body and Spirit workshops; courage and leadership summits; eliminated barriers for veterans to receive equine therapy and counseling; facilitates the Warrior PATHH training program; and peer to peer support meetings called "Huddles" in Tacoma, Gig Harbor, and soon in Bremerton.
The Permission to Start Dreaming Foundation is committed to finding the best tools and training to enhance the mind, body and spiritual wellbeing of our nation's veterans, first responders and their family members. We believe they should be provided the very best programs that help restore their lives and overcome the trauma they face while serving their country and communities.