Get Your Savings Goals on Track with a Performance Saver Account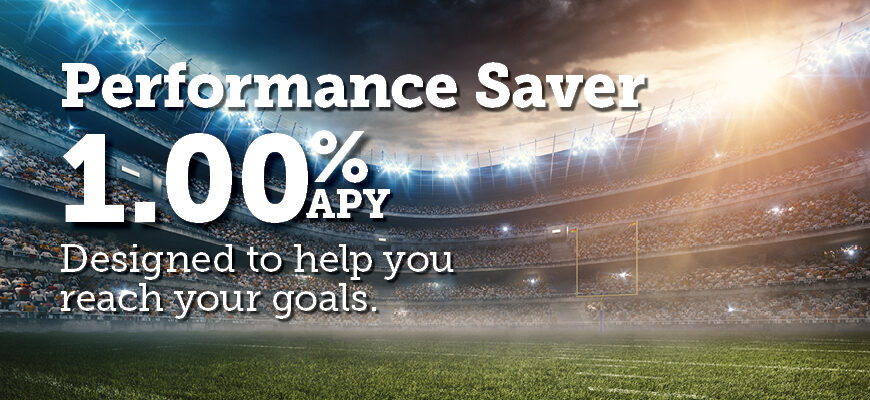 Open a Performance Saver
Are you looking for an easy way to save for the future? With ACU's Performance Saver Account, you can do just that. It's designed to help you reach your financial goals. Let's dive into why this account is one of the easiest way to save for the future.
Benefits of the Performance Saver Account
The Performance Saver Account is ideal for those working toward a specific savings goal such as a down payment, new car, or a vacation. In exchange for agreeing to not access the money in the account for one year, you'll earn a higher dividend rate. Then, after a year, you can withdraw the money or roll it over and keep saving. You might be wondering how much you need to open an account — the answer is just $10 per month! That means anyone can get started on their saving journey.
Easily Manage Your Funds
The Performance Saver Account allows up to $5,000 total deposits per month. This will help ensure that your savings are growing at an optimal rate without having to worry about exceeding any deposit limits. And if you ever have questions about your account or need assistance setting up automatic transfers from other accounts, simply contact our friendly Member Services team.
Reaching financial goals doesn't have to be stressful when you have a Performance Saver Account from ACU! Just make a minimum deposit of $10 each month and enjoy earning a great rate. Start building your savings today with ACU's Performance Saver Account and get closer to achieving your financial dreams!
Click here to learn more about ACU's Savings Accounts.
Terms and conditions: $10 minimum opening amount required. A minimum daily balance of $10 is required to earn the current Annual Percentage Yield. APY=Annual Percentage Yield. APY effective as of 02/01/2023. A penalty of up to 90 days of dividends may be imposed for early withdrawal. Fees and penalties may reduce earnings. Maximum of $5,000 total deposits in any monthly period but you must make at least a minimum of $10 in deposits every month. If the account does not receive the minimum monthly deposit the dividend rate will default to the Regular Share rate. No withdrawals are allowed before maturity. Penalty may be imposed for early withdrawal. Penalties may reduce earnings.