How to Build Credit With a Credit Card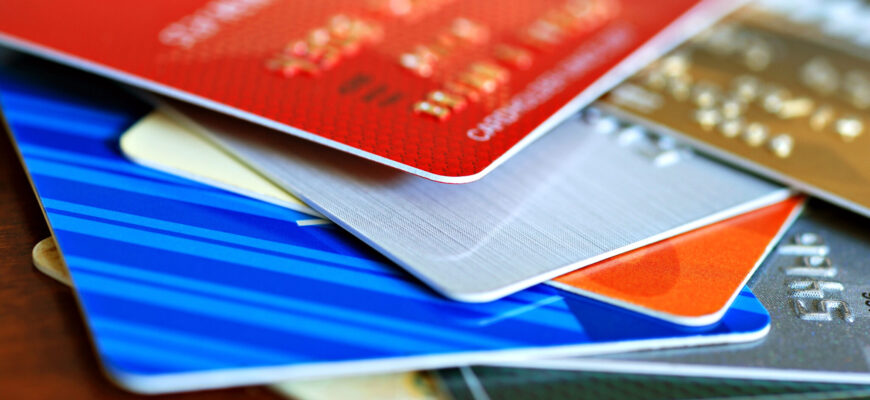 If you're wondering how to build credit with a credit card, it's easier than it seems. While it can seem a little risky–no one wants to end up with a lot of debt–using credit cards to build your credit can be a great idea.
In fact, there are even credit cards specifically designed to improve your credit score! But that's a topic for a different time. For now, let's take a look at how traditional credit cards can work for you.
We're going to share a list of best practices to help you develop the kind of credit history that will make you a good candidate when you apply to financial institutions for a car or home loan in the future. Proper use of a credit card can help you build your credit!
Make Your Payments On Time
On-time payments to credit card issuers are crucial to building credit. Payment history is one of the things that the major credit bureaus look at when they're tabulating your credit score. 
So make sure you check your statement to see when your payment is due and pay on time! If you're worried about forgetting, set up auto-pay so that your payment can be automatically deducted from your checking account.
For people who don't have much in the way of credit history, making routine purchases on a card that they regularly pay off can be a great way to bring up their score.
Pay Your Monthly Balance in Full
Because of the way interest accumulates and can compound on a credit card account balance, you want to try whenever possible to pay off your balance each month. At the very least, avoid maxing out your card if you can!
Don't Do the Minimum
Another way to avoid building up interest that will make your payments more expensive: don't just make the minimum payment that appears on your credit card statement when due dates roll around. 
Paying more than the minimum will help keep your payments manageable in the long run and you don't end up paying a ton of interest long after you've paid off the principle.
Apply for a Low or No-Interest Credit Card
Of course, the best way to keep your interest at a minimum is to apply for a card that has low or no interest. Credit unions are often a good way to go if you're looking for a card with a low annual percentage rate (APR). 
Because credit unions are member-owned nonprofits, they're not interested in lining their own pockets or the pockets of board members. Instead, they pass savings along to members through lower interest rates on loans and credit cards.
When you get an ACU Visa Credit Card, you can enjoy a lower APR than you otherwise might with a commercial bank. Each card comes with its particular benefits, as well as some shared ones. But the most important thing is that you will be building a solid credit history because of the affordable monthly payments that come with our low interest rates.
The America's Credit Union Advantage
There are lots of benefits to getting your credit card through America's Credit Union. With an ACU card, you'll enjoy round-the-clock access to your account via our online banking and mobile app. And that's just the beginning.
We also offer our Green Rewards card, which is an excellent credit card to utilize in building your credit. Only have a fair credit score? No problem! The Green Card is made to be accessible to individuals with fair credit scores.
So what are you waiting for? Applying for membership is easy. 
All you need to do to be eligible is live in the Pacific Northwest! Membership is open to Pacific Northwest Consumer Council (PNWCC) members, and anyone living, working, worshipping, or attending school in the Pacific Northwest is eligible to become a PNWCC member! 
America's Credit Union membership is also available to active duty and retired military as well as reservists. Department of Defense civilians and relatives of service members are also eligible to join, as are members of the Association of the United States Army.
Build Your Credit With an America's Credit Union Credit Card
Don't let a lack of credit or a poor history keep you from attaining your financial and personal goals. When you join a credit union, you've got a built-in cheering section that's invested in your success. We'll get to know you and your situation. Taking this approach allows our team of financial professionals to find the best credit card for you and your needs. 
Don't be intimidated by credit cards. Instead, take advantage of them and use a credit card to build your credit. Want to know more? Find out more about a low/no-interest credit card with ACU's Green Card.