Introducing KEN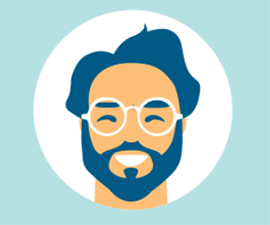 You may have noticed something new on the ACU Website. There is a new character that pops up in the lower right corner with the name of KEN. While there may be a slight resemblance to our CEO, Ken Leonard, KEN is actually an AI (Artificial Intelligence). KEN is always ready to help members get what they need – FAST!
It's simple to use. Just type in a question such as "Where is the closest branch" and KEN will find it for you. Other questions regarding resetting passwords or routing numbers can all be handled by KEN, saving you time! Best of all, KEN is available 24/7, so whenever you need some help, he's there for you!
A newsletter version of this article inaccurately stated that KEN was present in online banking and the mobile app. We apologize for the error.