Local Business Spotlight: Mince Mercantile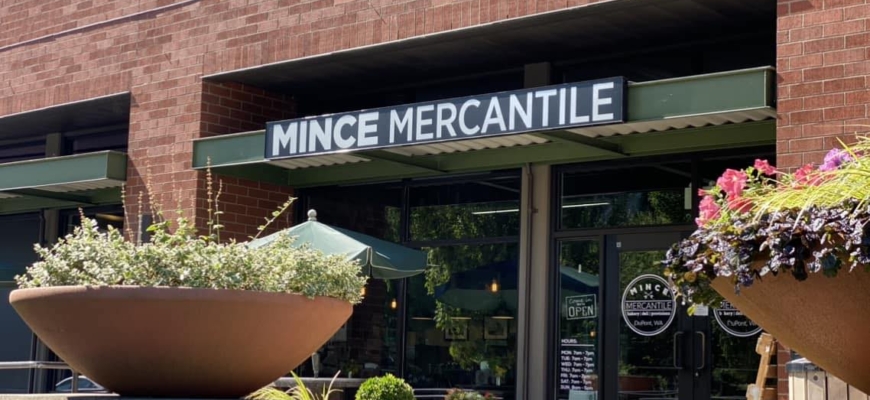 Mince Mercantile, is situated in downtown DuPont, on the first floor of the ACU headquarters off Wilmington Avenue. This spot is a must-visit for any local or visitor, whether you're in need of a sweet treat or something useful for your home. Virginia Mince, the owner of Mince Mercantile, is passionate about her business.
Recent winner of the Best Lunch Spot in South Sound, Mince Mercantile opened its doors on September 13, 2019. With the 2020 Covid pandemic coming less than a year after opening, Virginia was worried for the future of her business. However, she had faith in her vision and was determined to make it work. Her tenacity and hard work have paid off. From cakes, macaroons, muffins, to a delicious lunch menu – you can taste the love and commitment put into each dish. Aside from food, they also have an assortment of products to choose from, like soaps, candles, and household items.
Virginia has always had a passion for baking and was determined to learn because of her son. "I was decorating cookies for him when he was younger, and he told me 'Mom, those aren't very good,' which I took as a challenge, and decided to master the art of decorating cookies." When she and her family moved to DuPont in 2019, she knew she wanted to pursue her dream of owning her bakery. It was their third time moving to DuPont due to her husband being in the military, so she was familiar with the town and knew it would be a great place to house her business.
One of the unique things about Mince Mercantile is how personable Virginia is with her customers. She engages with them, makes them feel comfortable, and always makes sure that everyone is satisfied with the products and services. For Virginia, Mince Mercantile isn't just about selling products; it's about connecting with the people in the community and becoming a part of their lives. It's a hub where people can gather, relax, and savor some delicious treats.
Mince Mercantile is the perfect example of a local business that deserves recognition and support. With its delectable baked goods and cozy atmosphere, it's a place that locals and visitors enjoy together. Virginia's passion for her community is evident in the way she operates her business. She makes it a point to connect with her customers, to be personable, and to always create a welcoming environment. If you haven't visited Mince Mercantile yet, it's time to head over and discover what this local business has to offer.