Managing Military PCS Expenses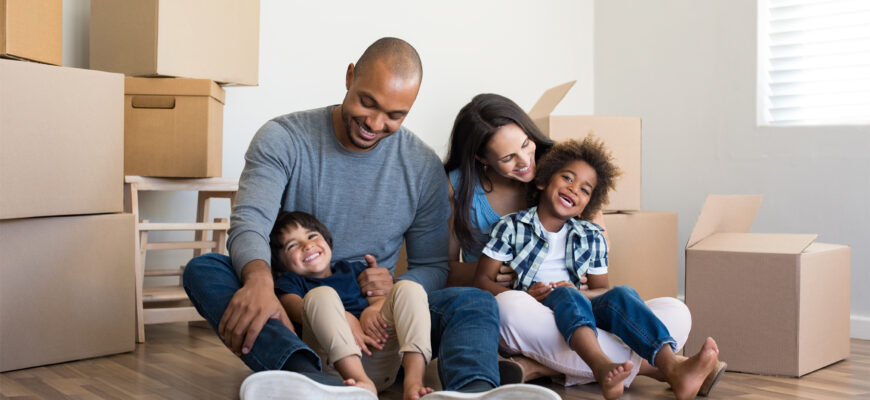 Members of the military and their families know that relocation is a part of life. You must go where duty calls when it calls. But those multiple relocations or PCS orders can cost you more than the hassle of packing and unpacking.
Members of the military can lose up to $5,000 in out-of-pocket expenses each time they move! There must be some better options!
You're in luck! Not only are there ways to save you money but there are also ways to help you recoup out-of-pocket funds. Keep reading to learn more about PCS expenses and military moving costs.
Primary PCS Expenses
Nearly everyone who moves has some basic expenses to consider. These range from moving trucks to packing supplies to getting you from here to there. Be sure to account for these PCS expenses in your budget planning.
Moving Services
The cost of moving services is based on two main areas of expense: how far you're going and how much you're taking. The good news is that there are some choices out there that can help you reel in the costs.
Hiring a moving company may seem like the easiest solution. A moving service can certainly make things go a bit smoother – but this option is usually the most expensive. While the costs associated with local moves can be more manageable, long-distance moves of 400 miles or more can cost you $10,000 or more!
Want to skip the full-service move? Consider some more cost-effective options.
Truck Rentals
Renting a truck may be less costly than a full-service move, but it is also more hands-on! Unless you hire movers, you will be packing, loading, and moving items yourself.
Renting a truck to move can range from $1,200 to $2,100. The cost covers rental plus mileage but does not include any loading or unloading services. If you hire movers to assist with this, the cost will go up.
Storage/Containers
Ever seen those giant containers being carted down the highway or sitting in someone's driveway? Storage pods and containers are the latest trend and continue to grow in popularity. This option has you do the work of packing the container but saves you the trouble of driving it to your new location.
While this option is less expensive than most full-service moves, it can be more or less costly than renting a truck depending on what you're taking and how far you're going. On average, renting and shipping a moving container can cost $700 to $5,000.
Personally Procured Move
Military families can allow the federal government to take care of much of their PCS expenses. The Department of Defense will pack and move you and your family through a government-constructed transportation service provider (TSP).
Costs are covered but when you consider the number of PCS relocations per year, scheduling your move can be a challenge. That is why many military members are moving on their own. A full or partial personally procured move (PPM) can let you move how and when you see fit.
Costs and Reimbursements
But what about costs? When you opt to go the PPM route, you can be reimbursed for up to 95% of what it would have cost the federal government to move you. Best of all, you can be reimbursed at this level even if it didn't cost you that much to move. The difference is yours to keep!
The cost allowed for the move is determined using the Best Value methodology. Your allowance is based on the overall weight of your household goods and your total weight allowance is determined by the rank specified on your job/travel orders.
Applying for Reimbursement
Once your move is complete, you provide information to the Personal Property Transportation Office including specific travel documents, forms, vouchers, and certified weight documentation.
Note that additional costs – such as packing materials, truck rentals, and the cost of gas or tolls – are also eligible for compensation. Be sure to keep those receipts! And keep an eye on the clock: you only have 45 days following your completed move to submit a claim for military moving cost reimbursement of your PPM allowance.
Smart Financing Your PCS Expenses
Even after you select the type of move that works for you and collect your reimbursements, there may be expenses that are not reimbursable or those that are unexpected. Never fear – there are ways to finance these the smart way.
Take Advantage of Military Discounts
As a thank you for your service, many retailers and organizations offer military discounts. These can range from moving services to lodging to dining. A few examples include:
Save on storage and moving containers through PODS, U-Pack, CubeSmart, and others. These discounts can save you anywhere from $50 to 10% of the cost.
If you're opting to rent a moving truck, Budget and Penske offer military discounts. Certain rules apply so be sure to inquire at your local branch.
Most major hotel chains offer a military discount to help you find a place to stay during the transition. Offers can vary so reach out to your hotel of choice and ask about their discounts.
Many restaurants offer veterans special rates year-round. Remember that even if it's not advertised, some places will give veterans a discount. It never hurts to ask!
Use a Rewards Credit Card
If you know some major expenses are on the horizon, paying with one of our rewards credit cards can help you earn points to use later. Even if you plan on paying off your charges immediately, you still earn those points!
When you choose one of our competitive Visa cards, you'll have access to low-interest rates, top security controls, cash-back rewards, online and mobile banking, and more.
Use a Personal Loan
You can also check out ACU personal loans. This is a great alternative to help cover PCS expenses in a smart and affordable way. With ACU personal loans, you can borrow as little as $500 or as much as $25,000 based on your individual needs and creditworthiness. And don't forget – ACU also has banking that travels with you!
Managing PCS Expenses With ACU
At ACU, our members are our top priority. We want to help you with your military moving costs or whatever life brings you.
Learn more about how our credit cards and personal loans can prepare you for any situation. As always, we are here to serve you just as you serve our country!