Adjustable-Rate Mortgage Loans From ACU
Why Choose an Adjustable-Rate Mortgage Loan?
An adjustable-rate mortgage is your chance to get the lowest rates on offer for the first five years of your home loan.
This is ideal if you need extra time to increase your income, or if you're planning on owning your home for just a few years.
Once your introductory period ends, your interest rates will adjust with the market on a regular schedule so you'll always know what's coming.
Make the most of these benefits with your adjustable-rate mortgage loan: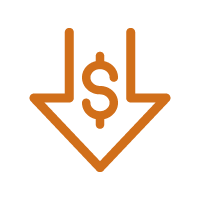 Affordable Down Payment
Buy your own home now with a down payment as low as 3% plus private mortgage insurance.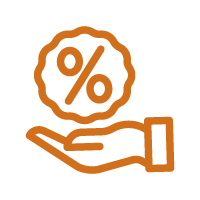 Lowest Introductory Rates
Enjoy a highly competitive fixed APR for the first five years, giving you time to find your footing.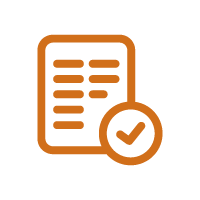 No Pre-Payment Penalty
Pay no extra fees if you find yourself in a sweet spot and can pay your loan off ahead of schedule.
Applying for an Adjustable Rate Mortgage Loan Is Simple!
Step

1

Apply OnlineOur online application is quick and easy. We'll check your eligibility for all the benefits of this affordable home loan.
Step

2

Get Pre ApprovedWe'll verify your details and let you know how much you can borrow. Then you'll be ready to make offers on houses!
Step

3

Start House HuntingOnce you've found your dream home, we'll guide you through the closing process so you have a smooth move-in day.
Get Started
FAQs About Adjustable Rate Mortgage Loans
With an Adjustable-Rate Mortgage, you get a low annual percentage rate (APR) that will last for a specified introductory period. For example, the introductory period could be five years.

After the introductory period is over, your rates may go up and down with a market index on a regular schedule.

An example of an adjustable-rate mortgage could have an introductory period of five years followed by a rate change every five years. This would be considered a 5/5 ARM.

An ARM also comes with a margin, which is the amount your lender may mark up the interest rate from their chosen index. There will be a cap on how much your rate can rise over the life of the loan.

Because the APR is so generous in the opening period, there might be a single loan term on offer. For example, 30 years.

There are similarities and differences between Adjustable-Rate Mortgages and Fixed-Rate Mortgages.

With both, you take out the loan from a private lender, such as a credit union or other financial institution. You'll need to provide documents to show you qualify for the type of loan you want. You'll then be pre-approved for a loan and told the maximum amount you can borrow.

The main differences involve the interest rates and the terms.

A fixed-rate mortgage might come with a higher rate than the introductory rate of an ARM. The rate will be determined by current market rates at the time you take on the loan.

As the markets rise and fall, you may find yourself paying more or less interest than the going rate. If you find yourself paying significantly more, you may wish to refinance your mortgage for a lower rate.

Fixed-rate mortgages usually come with various terms. For example: 10, 15, 20, or 30 years.

If interest rates remain consistently below your fixed rate, you may eventually consider refinancing to get a lower rate. A great thing about VA Loans is that it's a lifetime benefit so you can get another VA loan for your refinance or the mortgage on your next house.

Locking in a rate applies to the time between when you get pre-approved for your home loan and when you close on your home. It means your lender offers you an interest rate and you accept, and you're then protected if interest rates go up while you're closing.

The interest rate will be valid for a set number of days. Your lender must honor the agreed rate if interest rates rise, and you must honor it if interest rates fall.

You can change your mortgage type, term, and interest rate by applying for a home loan refinance; just check with your lender about the criteria.

There may be a minimum time that you need to have held your home loan, or you may need to have paid off a certain amount of your loan and gained some equity.

Once you reach a certain amount of equity, you may also qualify for a Home Equity Line of Credit (HELOC), where you can access cash for renovations or other purposes.

The easiest way to do this is to sign up for automated monthly payments. You can fill out the application when you close on your home, so you'll be all set to begin your simple mortgage payments!

Definitely. Online and Mobile Banking are great ways to access eStatements, eNotifications, eAlerts, and other convenient features. Using them should make your mortgage experience straightforward and stress-free.

Yes, ACU ARM Loans are available to members only. But we'd love to have you join us!

Learn more about joining and membership eligibility here.
More Convenient ACU Products and Services for Our Members
An Adjustable-Rate Mortgage is just one of many ways that America's Credit Union can help you with your financing. Find out more about some of our other lending options.
---
*APR = Annual Percentage Rate.
Rates and fees are based on occupancy status, LTV, credit and are subject to change at any time. Please contact the Mortgage Department with any questions.