FHA Loans
Why Choose a FHA Loan?
It's a common misconception that you must have saved a 20% down payment and have excellent credit to buy a home. But the reality is that people with limited cash and less-than-perfect credit history can still pursue homeownership with a Federal Housing Administration (FHA) loan.
This type of loan is under the umbrella of the U.S. Department of Housing and Urban Development (HUD). The FHA provides insurance so lenders can offer home loans to people who have lower credit scores.
Take advantage of these FHA loan benefits: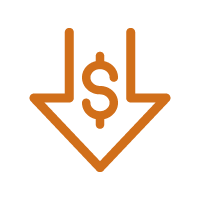 Low Down Payment
Put as little as 3.5% down with up front PMI.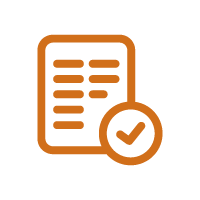 Choose Your Preferred Term
Terms of 15 or 30 years are available to meet your needs.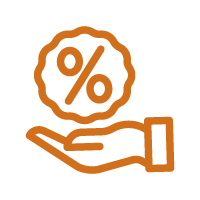 Relax With Fixed Interest Rates
A competitive, fixed interest rate means you don't need to worry about changes in the market.
Applying for a FHA Loan Is Simple!
Step

1

Apply OnlineOur online application is quick and easy. We'll check your eligibility to verify you qualify for all the benefits of a FHA Loan.
Step

2

Get Pre ApprovedWe'll verify your details and let you know how much you can borrow. Then you'll be ready to make offers on houses!
Step

3

Get AppraisedOnce you've found your dream home, we'll order a FHA Appraisal. Then we'll guide you through the closing process.
Get Started
Common Questions About FHA Loans
Locking in a rate applies to the time between when you get pre-approved for your FHA loan and when you close on your home. It means your lender offers you an interest rate and you accept, and you're then protected if interest rates go up while you're closing.

The interest rate will be valid for a set number of days. Your lender must honor the agreed rate if interest rates rise, and you must honor it if interest rates fall.

Closing costs are generally about 4% to 5% of the home's value and are split between the buyer, seller, and lender.

Closing costs on FHA Loans may include:

Origination fee
Underwriting fee
Document preparation fee
Interest rate lock fee

Yes, once you meet the criteria for a refinance, you apply for a Conventional Mortgage.

For any refinance, check with your lender about the criteria. There may be a minimum time that you need to have held the loan, or you may need to have paid off a certain amount of your loan and gained some equity.

Once you reach a certain amount of equity, you may also qualify for a Home Equity Line of Credit (HELOC), where you can access cash for renovations or other purposes.

The easiest way to do this is to sign up for automated monthly payments. You can fill out the application when you close on your home, so you'll be all set to begin your simple mortgage payments!

Definitely. Online and Mobile Banking are great ways to access eStatements, eNotifications, eAlerts, and other convenient features. Using them should make your mortgage experience straightforward and stress-free.

Yes, ACU FHA Loans with competitive rates are available to members only. But we'd love to have you join us! Learn more about joining and membership eligibility here.
More Ways ACU Can Help With Your Financing
As well as FHA Loans, America's Credit Union offers our members a great range of products and services. Find out more about some of our other lending options.
---
*APR = Annual Percentage Rate.
Rates and fees are based on occupancy status, LTV, credit and are subject to change at any time. Please contact the Mortgage Department with any questions.