Jumbo Mortgage Loans
Why Jumbo Mortgage Loans?
If you need something bigger than a conventional mortgage but with conventional mortgage-style rates and predictability for your budget, a Jumbo Mortgage Loan with America's Credit Union may be just the thing.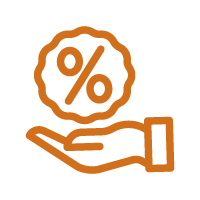 Guaranteed Fixed Rates
Same rate throughout the life of your loan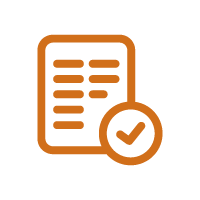 Choose Your Term
15, 20, or 30 year terms available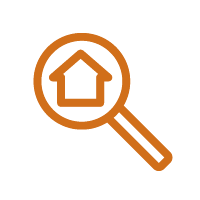 High Value Loan Amounts
Borrow up to $2,000,000 with a Jumbo Loan
Applying for a Jumbo Loan Is Simple!
Step

1

Apply OnlineFill out our quick and easy online application. We'll check your credit score and other information you give us to see if you qualify for a jumbo mortgage loan.
Step

2

Get PrequalifiedOnce your application is approved, we'll let you know your home loan amount, and you're ready to start making offers.
Step

3

Call Your Home Loan ConsultantFound the perfect house? Contact us and we'll help you navigate the process of closing on your house.
Get Started
If you've got your eye on a house that exceeds the typical conforming loan limit (over $548,250, according to the Federal Housing Finance Agency), you might be eligible for a jumbo loan.

These loans can't be guaranteed by Fannie Mae and Freddie Mac, the government-backed home mortgage companies, which makes them riskier for lenders, which means they usually come with more narrow underwriting criteria (i.e. lower debt to income ratio, more cash on hand, additional home appraisals). Because of the nature of the loan, jumbo mortgages often come with higher interest rates and larger down payments.

Locking in a rate protects you from fluctuating interest rates beginning from the time when we confirm your lock, up until the date of your lock period expiration.

When you lock in your rate, it is an agreement between you as a borrower and your lender. The lock specifies a guaranteed period of days at a certain interest rate and discount points.

Your lender is obligated to honor the committed rate when and if interest rates rise, and borrowers are required to honor the lock in the event that interest rates fall.

With a Jumbo 5/5 ARM, you'll have an initial locked in rate, and an adjustable rate for the rest of the life of the loan.

Closing costs can include:

Third Party Fees
Taxes
Lenders often require fees for loan processing, document preparation, and more
Required advances

Mortgage insurance is different from mortgage life insurance, which is intended to pay off a mortgage in the event of the death of the borrower.

With mortgage insurance, borrowers are able to buy a home with a down payment less than a 20% down payment because the insurance protects the lender from any additional risk that comes with a low down payment loan.

As low down payment mortgages become increasingly popular, when borrowers purchase mortgage insurance, lenders will be more amenable to5% or even 3% down payments.

An additional benefit to mortgage insurance can be the ability to buy a more expensive home than you might not be able to have purchased if there were a 20% down payment required.

Your mortgage insurance premium is determined by a combination of the loan to value ratio, the type of loan you're taking out, and the amount of coverage your lender requires. Borrowers usually find their premium included in their monthly payment, although between one or two months of advance premium payments are usually collected when you close on your house.

You may be able to cancel your private mortgage insurance at some point.

For example, if your loan balance is reduced to a certain amount – below 75% to 80% of the property value, you may be able to cancel.

Recently, Federal legislation now requires mortgage insurance to terminate automatically for many borrowers when their loan balance amortizes down to 78% of the original property value.

If you have any questions about canceling your mortgage insurance now or at some point in the future, please contact your Home Loan Consultant.

You can sign up for automated monthly payments. We'll give you an application when you close that you can fill out to begin hassle-free mortgage payments!

Sure! With online and mobile banking, you will have access to eStatements, eNotifications, eAlerts, and other convenient features that will make your mortgage experience as smooth and stress-free as possible.

ACU mortgages and their competitive rates are only available to members. Membership is open to members and employees of the Armed Forces and their relatives, members of the Association of the United States Army, as well as members of the Pacific Northwest Consumer Council (PNWCC).

Learn more about joining and membership eligibility here.
More Ways ACU Can Help With Your Financing
In addition to jumbo mortgages, ACU offers a range of products and services for their members. Check out some of our additional lending options!
---
*APR = Annual Percentage Rate.
Rates and fees are based on occupancy status, LTV, credit and are subject to change at any time. Please contact the Mortgage Department with any questions.