Share Certificates
Keep your savings safe and sound while earning great returns with our wide range of Share Certificates.
Get Started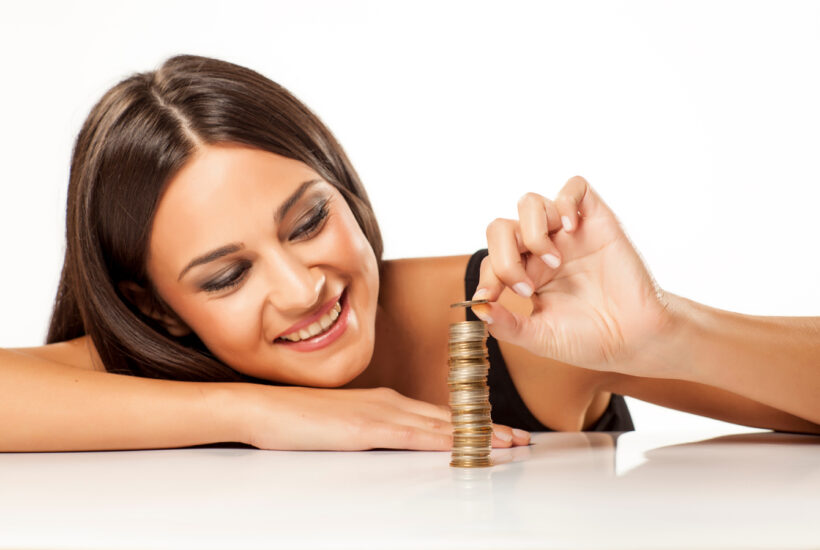 Promotional Share Certificates | 7 Months
Opening & Min Balance Req.
$500
Benefits of Credit Union Share Certificates
Share Certificates offer a secure way to save your funds for a fixed period of time, so you maximize your gains. Also known as Certificates of Deposit (CDs), America's Credit Union has a range of options to suit your specific needs. Choose from our Flex, Standard, IRA, or Jumbo Share Certificates.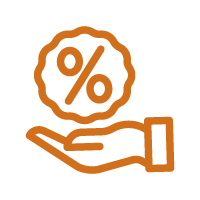 Better Returns Get a generous APY and dividend rate, plus earn interest on your dividends each month.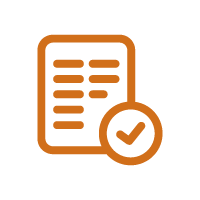 Choice of Terms Choose a term length from 3 months up to 48+ months and earn more for longer terms.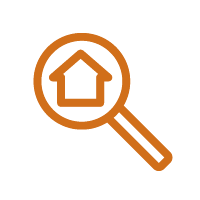 Federally Insured Unlike the volatile stock market, your savings are guaranteed up to $250,000 by the NCUA.
Simple Application Process for Credit Union Share Certificates
1
Become a Member of America's Credit Union Get a generous APY and dividend rate, plus earn interest on your dividends each month.
2
Open a Regular Share Savings Account Open a regular savings account with a deposit of just $25 to begin your ACU savings journey and enjoy other benefits.
3
Open Your Share Certificate Account Choose your Share Certificate, term length, and make the minimum deposit (if applicable) to start earning higher yields than most other savings accounts!
★★★★★
"I "grew up" financially with ACU and I cannot thank the entire staff for guiding me and my family through some tough financial decisions we have been faced with over the past decade. And I especially thank the leadership and crew at South Tacoma branch where my entire family does most of our day to day transactions. We connect with the staff there and always feel welcomed and well taken care of. Customer service is top notch!"
– Kevin M., Tacoma, Washington
Credit Union Share Certificates FAQ
A Share Certificate is a NCUA-insured savings tool that offers a fixed rate of return over a specified period. When you open a Share Certificate, you agree to keep your money in the account until it matures and in exchange, your financial institution pays a higher rate than you would normally earn with other types of accounts. You may earn 10 to 30 times more!

Depending on which account you choose, you need a deposit of $500 to get started.

You may be penalized for making withdrawals sooner than the maturity date, when your term length is complete.

This is when you earn interest on your funds, and you also earn interest on your dividends each month. That way, your funds grow faster.

Your funds are federally insured up to $250,000 by the National Credit Union Administration Share Insurance Fund. This means you can't lose your funds no matter what happens in the stock market or the general economy.

Here's what you need to know about our different options:

Standard: Requires a minimum deposit of $500 and allows you to earn higher dividends (compared to a normal savings account) for the duration of the certificate; choice of terms from 3 to 48 months.
Flex: Similar to a Standard Certificate ($500 minimum initial deposit and higher dividends on deposited funds) but does allow you to add funds (minimum of $100 deposits) to your certificate without having to wait until the maturity date.
Indexed Share: A Certificate Share with no minimum deposit that earns dividends based on an Index (the 2-year Treasury Bill) plus a Margin (set by the Credit Union).
IRA: Make an initial deposit of $500 and earn higher dividends on your IRA funds compared with an IRA savings account; offers the choice of terms from 13 to 33 months.
Jumbo: Have minimum deposit requirements of around $10,000, but there are no downsides other than having your money locked up for the term of the certificate. They often offer a higher dividend rate than other types of Share Certificates.

Yes, with the Flex and Indexed Share Certificates you can.

Flex Certificates: you must make deposits of at least $100.

Indexed Share Certificates: you must make deposits of at least $1,000.

Sure! With Online and Mobile Banking, you'll have access to eStatements, eNotifications, eAlerts, and other convenient features that will make your savings experience easy and satisfying.

Yes, all types of ACU savings accounts and our competitive rates are only available to members.
Membership is open to:

People who live, work, worship, or attend school in the Pacific Northwest
Members and employees of the Armed Forces and their relatives
Members of the Association of the United States Army
Members of the Pacific Northwest Consumer Council (PNWCC).

Learn more about joining and membership eligibility here.
---
Consumer Account Disclosure: APY=Annual Percentage Yield. APY effective as of 12/01/2022. A penalty of up to 90 days of dividends may be imposed for early withdrawal. Fees and penalties may reduce earnings. Minimum balance requirement to open and obtain APY is $500. The terms applicable to your Deposit Accounts at ACU are provided in a separate Truth–in-Savings Disclosure. Fees may reduce earnings. See Fee Schedule. The Annual Percentage Yield on Share Certificates assumes dividends will remain on deposit until maturity. A withdrawal will reduce earnings. You must be an ACU member to qualify. ACU membership required; rates may change after account opening.