Spring Clean Your Finances With ACU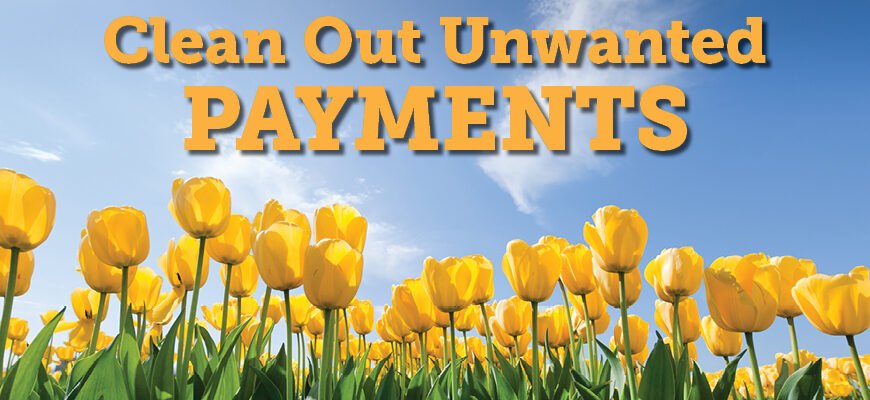 Springtime is here and with it comes the opportunity to freshen up your home and finances. After all, why not take advantage of the season to save money? Here at ACU, we'd like to help you get a head start on spring cleaning by offering some tips on how to review your automatic payments.
Automatic payments are great for making sure that bills are paid promptly and without hassle. However, they can also be draining if you're paying for services that you no longer use or need. If you haven't checked in on your automatic payments for a while, now is the perfect time to do so.
One way to start is by taking a look at any subscription services that you have signed up for in the past but have since forgotten about. It might be an app that has been collecting dust since last year or a streaming service that you thought would provide hours of entertainment but ended up just being an expensive distraction. Whatever it is, now is the perfect time to say goodbye! Cancelling unused subscriptions can help reduce costs and can add up pretty quickly over time.
In addition, ACU offers members the ability to view their financial accounts online so they can keep track of their spending habits and make adjustments as needed. By using these tools, members can gain better insights into their current finances and identify areas where they could save more money each month. This type of account access gives members more control over their finances which helps them make more informed decisions when it comes to saving money throughout the year.
Whether you're looking for ways to cut costs this spring or just want some guidance on managing your finances better, come talk with a Member Service Representative! Our team of experts will help you understand all of your options and work with you to create a plan that works best for your individual needs. So don't delay — get started today on spring cleaning those finances! Let us help you save this season!