William Crane
On Wednesday, June 1st, 2022, long-serving ACU Board Member, William (Bill) Crane, passed away suddenly. The staff and leadership who worked closely with him over the years feel a tremendous sense of loss with his passing. He was a thoughtful, gentle man who always had a smile and patience for others. He was dedicated to his family, his country and America's Credit Union.
Bill Crane joined ACU in 1974 while he was on Fort Lewis. He was an active member, using almost every service we had to offer. As an accountant, he had a particular interest and appreciation of how ACU served its military membership. In 1990, Mr. Crane was asked to join the board of directors. As the Deputy Garrison Commander of JBLM, he brought a unique perspective of how things operated on base, as well as immense prestige. His vocation as an accountant also enabled him to understand and share his knowledge of finances and how they impacted military families.
In 1994 he was elected Chairman of the Board. He served in that capacity multiple times as well as Treasurer and almost every other position over his 30 years on the board. Along with CEO, Ken Leonard, Mr. Crane saw ACU and JBLM through multiple deployments, and changes. He helped to guide ACU through new branches on and off base, remodels, and other important improvements. Always the voice of stability, he helped ACU grow in an ever-changing financial environment.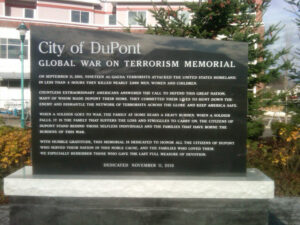 Mr. Crane was passionate about providing a legacy for the military as well as his community. He was a tremendous supporter of several parks and monuments that ACU helped to build over the years. These included the 1/25 Stryker Brigade Combat Team Memorial, 42nd Military Police Brigade Memorial, City of DuPont Global War on Terrorism Memorial, the City of Lacey Homecoming Statue, City of DuPont Chloe Clark Statue, and more.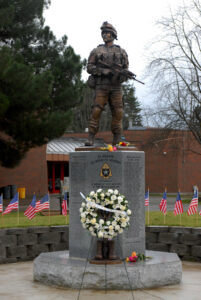 Bill Crane made everything around him better. Not with bluster, but by listening and asking questions. He would ask if a particular decision would benefit the members, was it sound accounting, did it make sense for our long-term goals. Once he received his answers, he would drive for the right decision. Mr. Crane would typically end each board meeting by offering encouragement and praise. If there had been challenges, he would find a way to constructively redirect the situation to a desired result. He was the kind of man that you wanted on your team, and in your community.
America's Credit Union has lost a great man who stood with us through every challenge. We will miss him but will never forget all that he meant to our family.