Work From Home Like a Pro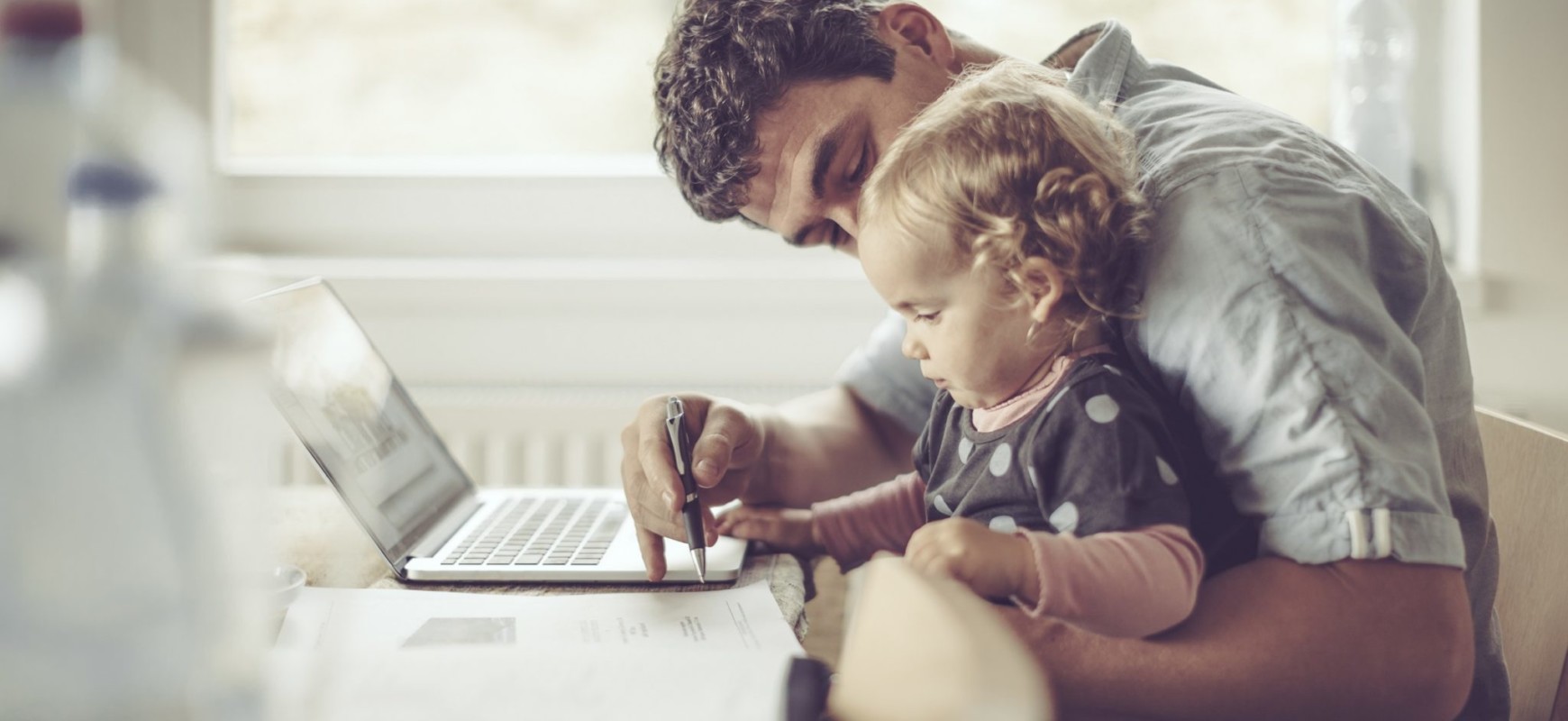 Aloha! My name is Rachel Chang and I currently hold the position of VP of Human Resources and Training at America's Credit Union (ACU). I was born and raised on the Big Island of Hawaii and moved to Washington State in 2012. I have been in Human Resources for over 12 years and landed my first (and so far, my only) CU job in March 2014. I am a mother to 2 boys, Scott who is 12 and Nicholas who is 3. I came to the credit union because I was seeking more of a balance in my work and life. At my previous employer I had worked long hours and barely saw my family. The credit union has provided me so much flexibility and has the family and work values I am proud to support and be a part of.  
Today, we see the workplace in a unique situation with many individuals working from home. To add to the challenge, many also have young children who are out of school in response to the COVID-19 pandemic. I am one of those in this unique situation. Here are a few tips I have found online along with my own tips I have figured out to make working at home a bit easier and more productive. 
Set up a designated workspace in a room 

with a door

 that you can close to take calls or

 Z

oom meetings.

 

Create a routine for yourself. 

If you have children, they will benefit from this as well.

 

Schedule meetings at times when you know kids will be eating a meal or taking a nap. I found during these times I can get at least 15 minutes

 of

 completely uninterrupted time for calls and meeting.

 

Ensure e-mail and work apps are loaded on 

all your

 devices. This makes it easier to keep in touch during working hours, no matter where you are or what you are doing. The constant presence is more like being in the building where staff can easily reach you.

 Some may say this is overkill and makes it hard to disconnect. For me as a parent at home I am always up tending to my preschooler, whether the situation is a melt down because his 

T

ransformer won't turn from a robot back into a truck, or getting him off the top shelf of my pantry that he scaled in the 15 seconds I shifted my eyes back to my laptop. Having access wherever I am has allowed me to always be available.

 

Set a daily check

–

in call with your team if you are a manager. This allows a quick call to show your engagement and allows the team to know if they need anything that they have a designated time they will be able to talk to you. Of course, I am always available but some days my teams 

don't

 need to reach out to 

me,

 and I would not speak to my team at all if I did not have this. Some teams may not be able to commit to a set time daily, this is okay, do what works for your situation.

 

Allow yourself many quick

,

 short breaks to give the kids some attention and play time. When they feel you are available often, they tend to seek you out less frequently. If you do not have kids at home, still take those breaks. Do not feel like you need to be glued to the computer and chair.

 

Set up play stations: Coloring, I-spy books, playdough with fun kitchen gadgets

 etc

.

 If you are lucky, maybe your young ones will sit through an entire mov

i

e allowing you a good chunk of time to catch up on some tasks.

 

Take the kids outside for an activity and bring your phone or laptop outside. While supervising the kids, you can get in some e-mails or phone call

s

 while they are distracted. My 3-yea

r 

old likes to play with chalk and ride his trike

 in circles around the driveway. I also love the game 

find a bug

; 

I give him a 

jar;

 w

e walk around the yard

 and

 he collects little bugs while I make calls. We 

release

 them at the end so that the bugs can, as he says, "eat their lunch

.

"

 

Exercise.

 It is okay to go for a walk or bike ride. Take the children if you have them at home with you. With many of us at home, we need to get fresh air and take care of our bodies.

 I find myself being unmotivated at times and drag myself outside for a walk. As soon as I start moving 

around,

 I feel better

 

– Just Do It!

 
Do not be afraid to ask for help. Do not feel like you must do it all if you have someone there to lend a hand. My 12-year-old is very helpful with the little one at times when I have an unexpected call. Also, my spouse knows I have a 12 o'clock team call every day, so he plans his work around that. Let the person on the other end of the line know you are working from home and they may hear children in the background. We are all facing this challenge in the best ways we can, and I find everyone is very understanding. I hope these tips provide some ideas to make your work from home life a little easier. Stay healthy and good luck!