We have a clear vision for 2020!
We are delighted to announce that a new and improved user experience is coming soon for ACU members. The ACU Web Site and Online Banking channels will both be upgraded during the week of December 16, 2019. Improved usability and security were the major factors behind the new look and feel – one that is contemporary and responsive, no matter what device you prefer to use.
While we upgrade, you may see the following intermittent outages
Online banking – December 16, 2019 at 10:00pm until December 17, 2019 at 6:00am
Youracu.org – December 17, 2019 from 6:00pm – 7:00pm
Please note: if your mobile device apps are not set to automatically update, you will need to manually update your ACU mobile banking app.
What's new with youracu.org?
The new website features include Contact Us, Locations, and a Help Center in the header and easy-to-find rates. Our Online Application will also be upgraded, allowing people to start a new membership and apply for loans.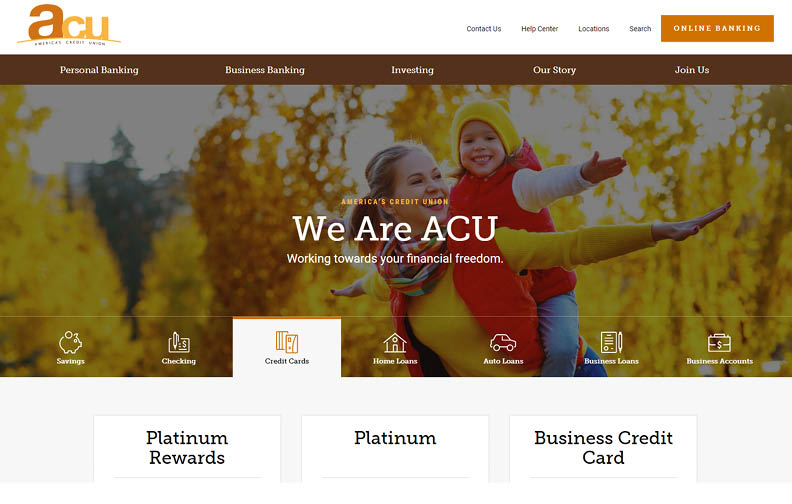 What's new with Online Banking?
ACU Online Banking is getting a much needed makeover. The new version features a responsive, tiled design that easily adapts to any device. Here are some screens you can expect to see.
New Online Banking Accounts Overview 

New Online Banking Account History