Should You Do a Military DITY Move?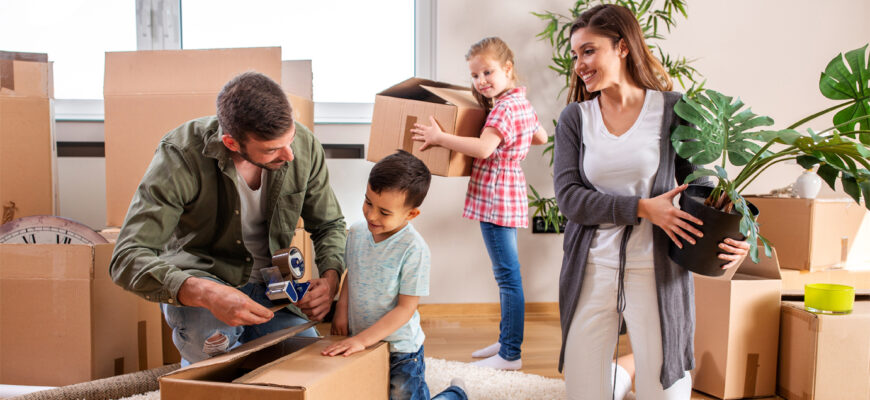 You know the drill. The call comes in and it's time for another relocation. A PCS or military move is an expected part of military life.
While relocating may be a military norm, the moving process is a unique experience. What fits best for you and your family? What government programs are there to support you? How can you get reimbursed for out-of-pocket expenses?
And the most asked question: Can you do it on your own?
The short answer is, Yes! You can do it on your own. But there is a lot to consider. Keep reading to learn more about a military DITY move and whether it's right for you and your family.
Military DITY Moves: The Basics
A Do-It-Yourself move, or military DITY move, allows you to do just that: move yourself. It is also referred to as a Personally Procured Move, or PPM. You are responsible for moving your belongings when undergoing a PCS, temporary move, or another type of move under orders.
When you opt for a DITY move, the government will pay you an allowance equal to 95 percent of what it would cost to move you. If your total moving expenses are above that figure, you have to pay the difference yourself. But, if it costs less, the extra is yours to keep!
Remember that any extra money you keep from the allowance will be taxable income so you will need to get a W-2 form when you do your tax returns. Keep your receipts!
Military DITY Move Steps
Before we look into whether it's the right choice for you, let's take a look at the steps involved in a military DITY move.
Application: The first step is to apply for the move by filling out forms, including Form 2278, which estimates the allowance you will receive. You should also schedule an appointment with your base Personal Property Office (PPO) to discuss options.
Estimate weight: How much you get paid for your move is based on the weight you provide. Some online calculators can help give you an idea of weight. Be sure to estimate correctly.
Determine the type of move: Is this a solo job? Or will you be bringing in reinforcements, whether in the form of professionals or friends and family? Be sure you know these details ahead of time and make arrangements.
Make your move and apply for reimbursement: Once you complete your move, you have 45 days to submit your claim for reimbursement. Keep track of all the paperwork!
Should You Do a Military DITY Move?
It's time to figure out if a military DITY move is right for you and your family. Answer these questions to find the best route for you!
Are You Prepared to Stay Organized?
Any type of move requires a certain level of organization and attention to detail. But, for a military DITY move, that level is amplified. While you can come out ahead doing it yourself, if you don't have the time and discipline to keep things in order, it may be a problem.
Consider how much stuff you have and how far you are going. Is the size of the move manageable to handle on your own? Will you be able to keep track of all expenses and provide the information to the military? It can pay off, but it is a lot of responsibility.
Are You on a Tight Schedule?
Sure, having the military arrange for your PCS move leaves the work and details to the government, but you are also at the mercy of its schedule. And, with so many PCS moves across the military, that schedule fills up – fast.
If you are on a tight schedule and need to move at a certain time, a DITY military move may be for you because you are in the driver's seat. The busiest time for transporting household goods (HHG) through the government is June 15 through July 31.
Of course, with a DITY move, the opposite holds true as well. If you have time to spare, breaking up the move into smaller portions may save you money and headache.
Do You Know Your Options?
Deciding on a military DITY move leaves the decisions up to you – and there are a lot of them!
These days, it's not just a matter of calling up your local mover and scheduling a date. There are full-service movers, rental trucks, storage pods and containers, local options, cross-country alternatives, and more. Plus, you have to consider the extras: vehicles, pets, valuables, personal transportation, and more.
Research your options so you know the most cost-efficient path that fits your schedule. You want to save on those out-of-pocket expenses!
Do You Know the Rules?
Some members of the military have moved dozens of times. Others, maybe once or twice. There are rules involved with moving whether you are doing it on your own or going through the government. Knowing these rules is critical.
The rules and regulations for your military move allowance are primarily related to weight. Your allowance for moving is based on the overall weight of your household goods and your total weight allowance is determined by the rank specified on your job/travel orders. Consult with your local office to make sure you are following all of the rules.
Do You Have a Nose for Deals?
Once you know your DITY move allowance, you don't want to go above that allowance. This can sometimes be tricky, especially in today's economy. Do you have the time and patience to sniff out a good deal?
Remember that many retailers and organizations offer military discounts. From savings on storage and moving containers to discounts on rental trucks, you can save a lot of money. And, remember, even if it's not advertised, some outlets offer military discounts if you simply ask!
Let ACU Help With Your Military DITY Move
So is a military DITY move for you? If you answered "Yes" to the questions above, you may be ready to take the DITY plunge! And ACU is here to help you along the way.
Even when you know you will be reimbursed, funding those DITY moving expenses can seem intimidating at the time. Let ACU help you make the right choices. Our Visa rewards credit cards and personal loans can make any type of move easier!
Find out more about our credit cards and personal loans today!