How to Buy a House While Owning Another One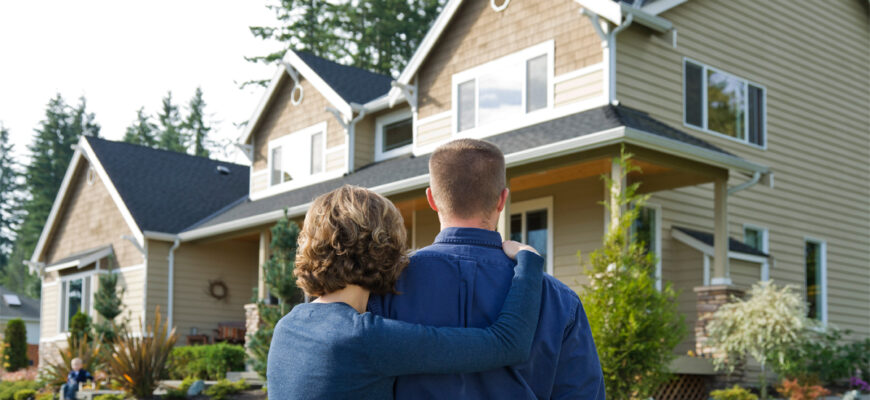 People relocate all the time. They may move for a new job, because of a military transfer, or to live in a more favorable climate.
A common problem that many movers face is the need to buy a new house while owning another one. It sometimes takes a while for homes to sell, and waiting to buy a new home may not be convenient or possible—you might also be considering investing!
If you are wondering how to buy a house while owning another one, the following are several options to consider.
Use a Bridge Loan
Bridge loans are commonly used to buy new homes when people's current homes haven't sold. They are temporary loans that are meant to provide short-term financing for a new home. They usually only last 6 to 12 months, and they are secured by the first home.
Because of the short-term nature of bridge loans, these loans usually have higher interest rates than conventional loans. To qualify for a bridge loan, most lenders require that you have at least 20% equity in your home.
Bridge loans are often approved in less time than other home financing options, allowing you to obtain fast financing to secure a new home in a hot real estate market. They also allow you to buy a new home without having a contingency in your offer that requires your first home to sell before you can close on the second home.
An important negative of bridge loans to consider is that some lenders won't approve a bridge loan unless you also plan on obtaining your new mortgage with them. They also have closing costs that you will have to pay.
Tap Into Your Home's Equity
Home equity loans are also known as second mortgages because the equity you have in your home is used as collateral for a second loan. Many lenders will allow you to borrow up to 85% (or even 100%, like America's Credit Union) of your home equity.
If you want to obtain a conventional loan for your new home, a home equity loan can be used to borrow the money you'll need for a down payment on a new home. When your first home sells, you will be required to use part of the proceeds to pay off the home equity loan.
Using a home equity loan to help you buy your second home may help you buy more home than you otherwise could. It can also protect your savings so you don't have to put your emergency funds at risk. Because your first home is used as collateral, these loans are also relatively easy to obtain.
There are some important negatives to using a home equity loan to purchase a new home to consider. First, you will have to manage three loans at once. You will have conventional loans on both your old and new homes. You will also have the home equity loan.
You will also be putting your first home at risk if you are unable to make the payments on your mortgages. Finally, you will also have to pay closing costs on the home equity loan, which will usually be less than 5% of the loan amount.
Rent Your Home
When the housing market is hot, you may have to entertain multiple top-dollar bids for your home. But when the market cools, it could take a while for your home to sell. And when you do get an offer, it may be lower than you would prefer.
If the housing market is in a slump when you decide to move, it may make sense to rent your home instead of selling. You can use the rental income to pay your mortgage, which will help you build equity. This allows you to wait for a better housing market to sell.
There are two ways you can rent your home. You can either rent it to a single long-term tenant, or you can rent it to short-term tenants on sites like Airbnb. Each option has important benefits to consider.
With a long-term renter, you will have a steady cash flow, and there is less work involved. Short-term rentals, however, usually earn more money, although they require more work. Many people host short-term rentals remotely. If you do, you will have to arrange for someone local to clean the home after each renter.
An option to consider if you want to rent your home but you don't want to deal with the hassles of being a landlord is to use a property management company. These companies take care of renting your home, dealing with tenant issues, and other things. Property managers usually charge 8 to 10% of the monthly rent.
Can a VA Loan Be Used for a Second Home?
VA loans are popular with military personnel because they allow you to buy a home with no down payment, no PMI requirement, and competitive interest rates. If you are in the military, these loans can also be used to buy a second home.
You will need a Certificate of Eligibility (COE) from the VA to qualify for a second VA loan. Also, the new home you are buying must be used as your new primary residence.
For this strategy to work, your COE must indicate that you have either full or partial entitlement. If you purchased your first home with a VA loan, for example, you may still have partial entitlement remaining. If your loan officer indicates that there is no entitlement remaining, you will have to sell your home first before you can use a VA loan to purchase a new home or have a down payment.
Home Loans with America's Credit Union
There are times when you are ready to buy but perhaps not ready to sell. Let America's Credit Union help you figure out how to buy a house while owning another one.
ACU offers a variety of home loan options with competitive interest rates:
Conventional loans
VA loans
Home equity loans
FHA loans
Bridge loans
Click below to learn more about our home loans. And if you have any questions, one of our representatives is just a phone call away.
ACU'S MORTGAGE CENTER