Land Loans
A Land Loan Means You Can Start From Scratch
If you have your eye on a nice piece of raw land or a vacant lot that's just waiting to be revitalized, then a land loan could be the answer for you.
A land loan gives you a blank sheet of paper to write your dreams on. Most often, we don't need the land or lot to have power, well, or septic systems in place. You can even use an ACU land loan to refinance your existing loan.
Enjoy these benefits with all America's Credit Union land loans, loans for vacant land, and lot loans: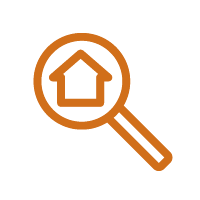 Generous Acreage
Buy raw land or a vacant lot of up to 20 acres with ACU.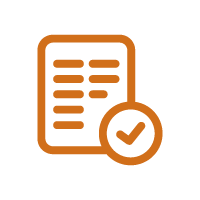 Flexible Timelines
Build your future home when you're ready – ideally within 5 years.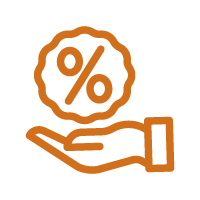 Competitive APR*
Lock in a low interest rate for an affordable monthly payment.
See Our Simple Land Loan Application Process!
Step

1

Apply OnlineEnter your personal and financial details into our convenient online portal, plus any information you have about the land.
Step

2

Get Pre-QualifiedWe'll verify you qualify for the benefits of a land loan. If eligible, we'll let you know how much you can borrow and your rate.
Step

3

Find Your Land!With financing ready, you can put in an offer. Once the seller accepts, we'll guide you through the closing process.
Get Started
FAQ About Land Loans, Loans for Vacant Land, and Lot Loans
You can use a land loan to finance raw land, vacant land, lots, and acreage.

Up to 20 acres.
Power, well, and septic systems aren't typically needed.

You can also use an ACU land loan to refinance your existing loan.

ACU offers flexible timelines for your future home build, but our land loans are intended for someone who is going to be building a home within five years.

Closing costs are generally about 4% to 5% of the home's value and are split between the buyer, seller, and lender. Closing costs on land loans may include:

Origination fee
Underwriting fee
Document preparation fee
Interest rate lock fee

The easiest way to do this is to sign up for automated monthly payments. You can fill out the application when you close on your land loan, so you'll be all set to begin your simple mortgage payments!

Definitely. Online and Mobile Banking are great ways to access eStatements, eNotifications, eAlerts, and other convenient features. Using them should make your mortgage experience straightforward and stress-free.

Yes, ACU FHA Loans with competitive rates are available to members only – and we'd love to have you join us! Learn more about joining and membership eligibility here.
More ACU Home Loan Tools for You
Land loans are just the beginning. America's Credit Union also offers our members a convenient range of products and services to finance your home and access equity.
---
*APR = Annual Percentage Rate.
Rates and fees are based on occupancy status, LTV, credit and are subject to change at any time. Please contact the Mortgage Department with any questions.