Easily and Seamlessly Switch Your Account to ACU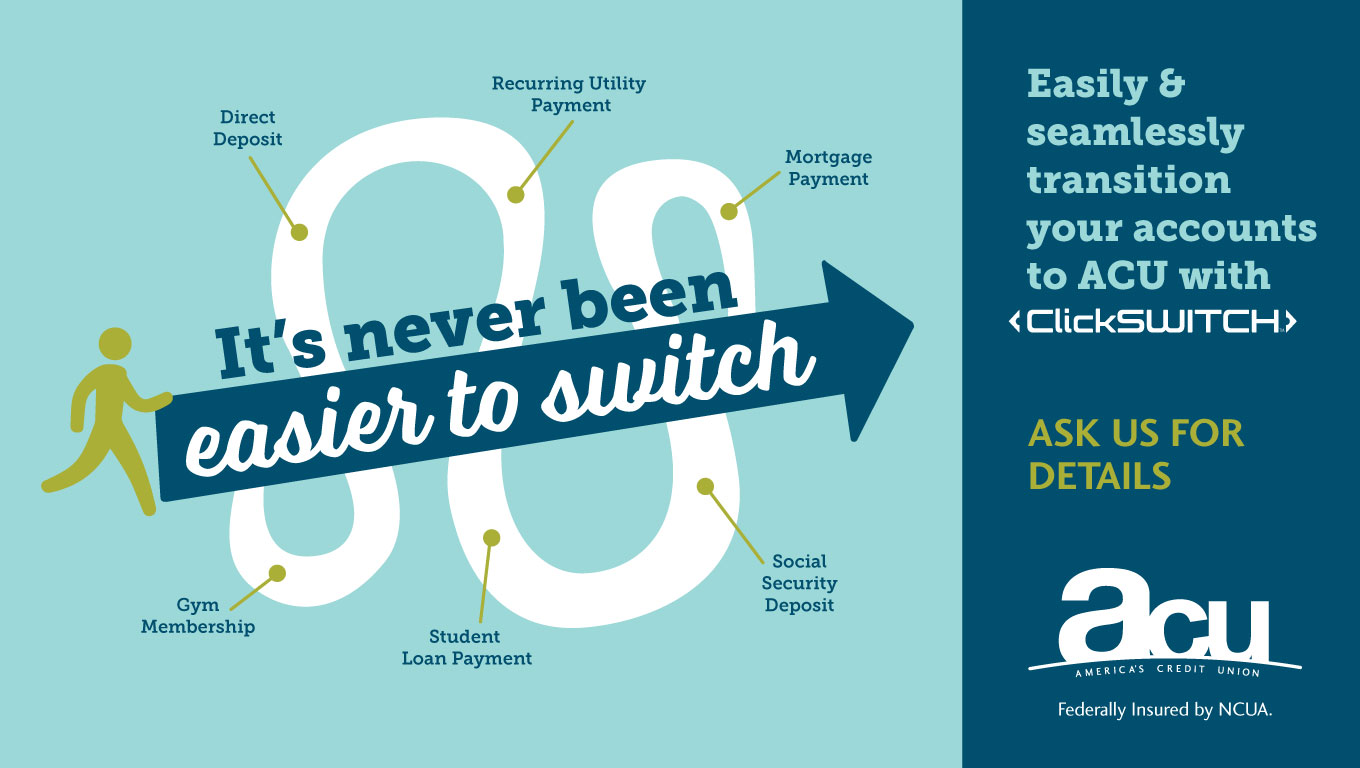 Make a smooth move to ACU with ClickSWITCH™ – an automated solution that makes it easier than ever to switch your primary accounts from one financial institution to another, quickly, safely and efficiently.
Account information is transferred instantly
ClickSWITCH is automated, faster, and easier than ever before
Ensure that you are not paying any un-needed bills
It is just a Simple FOUR Step Process!
Call ACU at 253-964-3113 to obtain your login info.
Switch your deposits and automatic payments to your new or existing financial institution.
In as little as ten minutes, the account switch process is complete. Leave the rest to us.
Once the process is complete, 

ClickSWITCH

can even initiate the closure of your old accounts.

ClickSWITCH