ACU Platinum Rewards Visa Credit Cards
Earn 1% cash back for every dollar you spend on new purchases.
Apply Now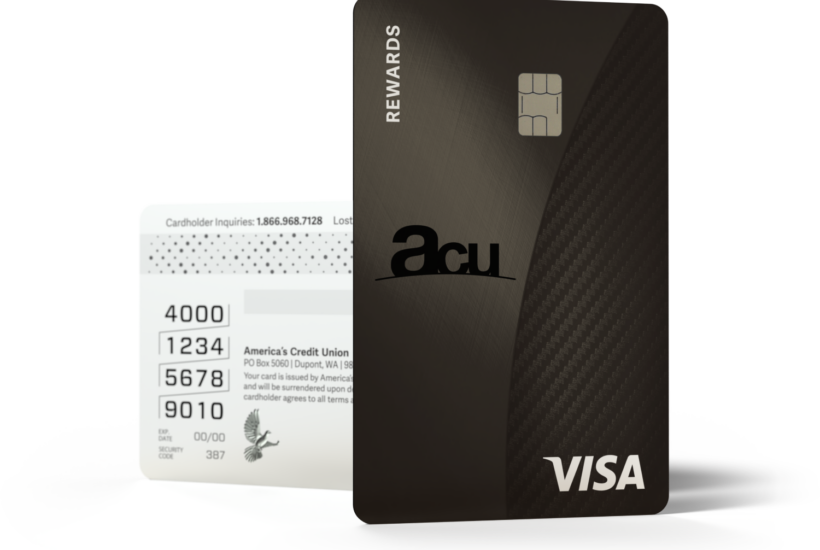 Our ACU Visa Platinum Rewards Credit Card offers the best of both worlds – cash rewards plus low rates.
Benefits of an ACU Visa Platinum Rewards Credit Card
A Visa Platinum Rewards Credit Card from America's Credit Union is the best choice if you want to earn rewards on purchases while still getting a great low rate. Plus, enjoy easy access through Digital Banking!

Earn 1% Cash Back for Each $1
Use your card to make new purchases and get cashback in your account each month.***

Competitive Rate on Purchases
Get a low, variable APR* on new purchases so you can easily afford your payments.

Low Intro Rate on Transfers
Transfer your high-interest balance from other card issuers and get an extra low rate for 180 days.**

No Annual Fees or Charges
You can easily stay on top of your finances with no hidden fees and helpful member services.
Visa Platinum Rewards Credit Card Rates
Not only do you get cash back with this credit card, but our ACU Visa Platinum Rewards Credit Card also comes with a low interest rate. Buy what you want and handle everything life throws at you!
View ACU Card terms and conditions here.
More Benefits of Our ACU Visa Platinum Rewards Credit Card

24/7 access with Online and Mobile Banking

ACU Card App to set up alerts and controls

Digital Wallet including Visa Checkout

Immediate card replacement

Personalized images for just $15

Auto rental collision damage waiver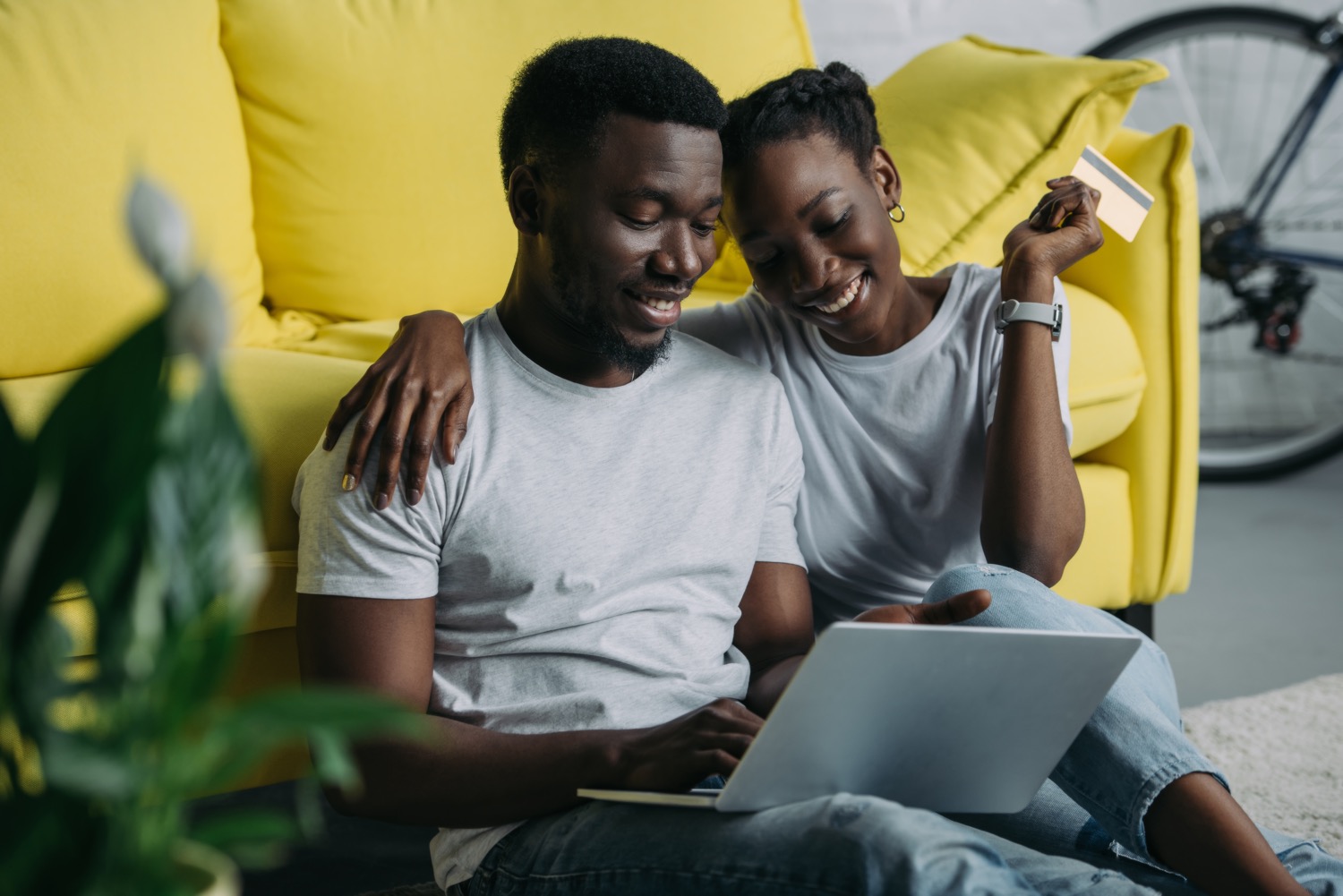 Balance Transfers With the ACU Visa Platinum Rewards Credit Card
Consolidate your high-interest credit card balances from other financial institutions into a single payment on your new ACU Visa Platinum Rewards Credit Card.
Enjoy a great rate and affordable payments, so you have more room in your monthly budget. There's no transfer fee, and the interest rate on balance transfers is exceptionally low for 180 days.***
ACU Visa Platinum Rewards Credit Card FAQs
A: Yes, and you should join us today to enjoy many perks besides this card. When you join ACU, you're joining a family. You get great benefits and outstanding financial products. Plus, it's easy to join. You can even do it online.

A: No, you don't need excellent credit, but higher credit scores get lower rates.

A: You can earn a 1% cash reward for every dollar you spend on purchases using your ACU Visa Platinum Rewards Card.*** Cash back rewards will be accrued throughout the year and can be redeemed between 11/01-12/31 each year.

A: Everything you buy with your ACU Visa Platinum Rewards is eligible for rewards. Groceries, gas, household expenses, services, and even travel are approved for cash back credit rewards.

You cannot earn rewards for Balance Transfers, Cash Advances, fees, and Credit Vouchers.

A: Yes, there is a maximum of $100.00 cash back rewards per month.

A: No, they do not expire.

A: The ACU Visa Platinum Rewards Credit Card comes with a variable rate of 11.04% to 18.00% depending on your creditworthiness.

The balance transfer rate is 1.54% for 180 days.

A: After you are approved for your credit card, you need to let us know as soon as possible that you plan to use your card to transfer the balance of one or more credit cards from other credit card issuers.

Next, you give us the details of your other credit card accounts and issuers. We will pay off your balances for you, and you will start making payments on your new ACU credit card with a lower interest rate than your old cards. If you plan to close your old credit card accounts, make sure you first pay off any outstanding purchases, interest charges, and fees.

For best results, you should aim to pay down your transferred balance within 180 days, when you can benefit from our low introductory interest rate. Try not to add any new purchases to your account until you have significantly paid down your debt.

A: Verified by Visa enrollment is no longer required on ACU cards, but rest assured that your ACU Visa card transactions are still secure. Your security is important and that's why we've deployed advanced risk detection technology to monitor transactions. This removes the need for passwords, allowing you to shop without interruption.

Your card is protected by EMV security chip technology, and you can set up purchase alerts using the ACU Card App.

A: Your ACU Visa Platinum Rewards Credit Card is compatible with:
★★★★★
"Made an account with ACU when no other financial institution would, with some help the other day over the phone. I was able to get a credit card. In the past this would have been over an hour on the phone off and on being on hold, it was a matter of texting and emails, so simple and much less time consuming and invasive. I've had good service and experiences with ACU staff."
– Marco F.
Ready to start earning on an ACU Visa Platinum Rewards Credit Card?
Why choose a credit card with no rewards when you can easily earn cash back on your purchases? Our ACU Visa Platinum Rewards Credit Card offers competitive rates plus cash rewards.
More ACU Credit Card Options
Whether you want a low-interest Platinum card, a Green Card to repair credit, or a Business Card to smooth your cash flow, we've got the credit card you need.
*APR=Annual Percentage Rate. Your APR for purchases is 11.04% – 18.00% based on your creditworthiness and will vary with the market based on the Prime Rate. This transaction is subject to credit approval. See full Visa disclosure or Business Visa disclosure for more information.
**Balance Transfer Disclosure: Offer applies only to balances transferred with cash advances done by America's Credit Union (ACU) to pay off existing balances with other creditors. There is no grace period for balance transfer transactions; interest is charged from the date of posting. Business Visa and Aspire Visa are excluded from this promotion. We apply your minimum payment to balances with the lowest APRs first. Amounts paid over the minimum payment will be applied in the order of highest to lowest APR balances. Your other debt account(s) will not be closed by ACU (even if you transfer your entire balance). If you wish to close other accounts, please contact the creditor. You should make at least your minimum payment on any card on which you are transferring a balance until you receive confirmation from the creditor that your balance transfer payment has been received, ACU is not responsible for late payments on other debt account(s). In the event that your request(s) exceed the amount of your credit line, then ACU will fulfill your requests in numeric order as listed on your request. ACU may decline to process one or more requests and/or may complete one request in a partial amount.
***Cardholders will earn a one percent (1%) cash reward for every one dollar ($1.00) in net purchases (purchases minus returns/credits) made on your Credit Card Account, rounded to the nearest one cent ($0.01). You do not earn Cash Rewards on cash advances of any kind, balance transfers, any interest or fees, including but not limited to returned payment fees, and late fees. Your Cash Reward balance will be calculated monthly, and a rolling total will appear on your Visa statement. Your account must be open and in good standing (not canceled or terminated by either party, not delinquent or otherwise not available to use for charges) at the time of redemption.