Money Market Account Benefits
The ACU Money Market Account offers higher returns than traditional savings accounts or short-term certificates of deposits. Have full peace-of-mind with the convenience of easily adding, or withdrawing, funds to the account.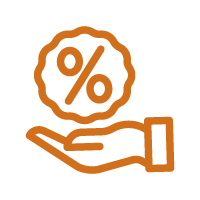 Better Returns
Get a generous APY and dividend rate, plus earn interest on your dividends each month.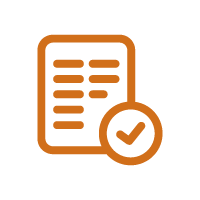 Account Flexibility
Conveniently ad or withdraw money at any time.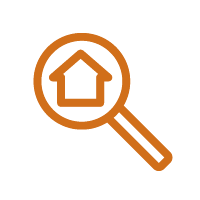 Federally Insured
Unlike the volatile stock market, your savings are guaranteed up to $250,000.
Simple Application Process
Step

1

Become a Member of ACUYou can join ACU if you live, work, worship, or attend school in the Pacific Northwest or meet other criteria.
Step

2

Open a Regular Share Savings AccountOpen a regular savings account with a deposit of just $25 to begin your ACU savings journey and enjoy other benefits.
Step

3

Open Your Money Market AccountMake a deposit of at least $2,500 and you can start earning higher yields than most other savings accounts!
BECOME AN ACU MEMBER
Frequently Asked Questions
A promotional, liquid savings account that earns higher dividends if the account balance is $2,500 or greater.

A liquid savings account that earns higher dividends.

Depending on which account you choose, you need a minimum starting deposit of:

$25 for standard Money Market Accounts
$2,500 for Guaranteed Money Market Accounts

You may make unlimited deposits or withdrawals from the account in Mobile/Online Banking, or in-branch. You are limited to six pre-authorized transactions per month (i.e. grocery stores, bills, rent, etc.)

If your Money Market Account falls below the $2,5000 threshold you will receive the Regular Share rate.

Yes, you may make unlimited deposits, or withdrawals, to the account after opening.

Yes, all types of ACU savings accounts and our competitive rates are only available to members.
Membership is open to:

People who live, work, worship, or attend school in the Pacific Northwest
Members and employees of the Armed Forces and their relatives
Members of the Association of the United States Army
Members of the Pacific Northwest Consumer Council (PNWCC).

Learn more about joining and membership eligibility here.
More Ways ACU Can Help You Save
In addition to Share Certificates, ACU offers a wide range of other products and services for our members. Find out about the different savings options to put more money in your pocket!
---
Consumer Account Disclosure: The terms applicable to your Deposit Accounts at ACU are provided in a separate Truth–in-Savings Disclosure. Fees may reduce earnings. See Fee Schedule.
*APY = Annual Percentage Yield. 1.76% APY is effective 10/1/22. ACU membership required.
Minimum opening deposit and minimum balance of $2,500.00 required. Guaranteed for 6 months; you then have the option to re-guarantee at then current rate, otherwise, as disclosed in the Membership and Account Agreement, standard rates apply. New money only. Limit one share per account. Fees may reduce earnings. Copyright © 2022 America's Credit Union, a Federal Credit Union. All Rights Reserved. This email was sent to you by America's Credit Union located at 1495 Wilmington Drive, DuPont, WA 98327. Federally insured by NCUA. Equal Housing Lender. You are receiving this letter as part of your existing relationship with America's Credit Union.