Car Sale History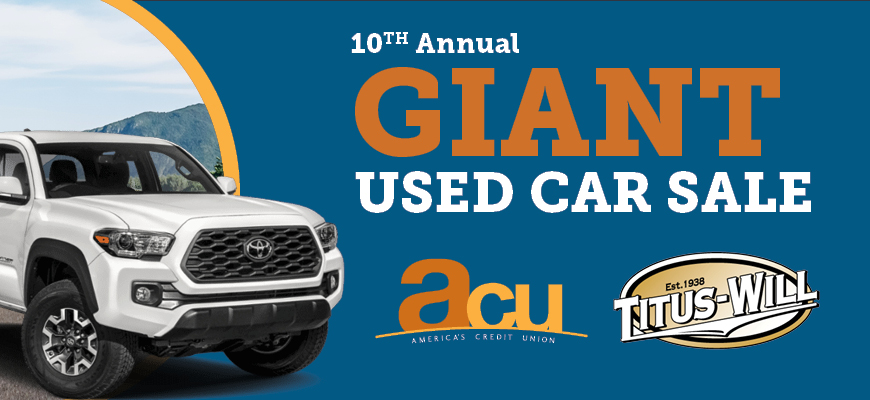 The time has finally come for one of our favorite, and busiest, times of the year… CAR SALE! Everyone at ACU is gearing up for the Annual Giant ACU Used Car Sale event starting Friday, July 14th. As we prep the cars, and mulch the grounds, let's take a moment to learn a little bit about the history of the ACU Car Sale.
Car Sale History
Started in 2013, the annual event was created to help our members get better deals on vehicles while also removing the stress of the negotiation process (this idea eventually led to our Auto Concierge service as well). We wanted an event where our members received great pricing and didn't feel like they were in a high-pressure sales situation. From this, the Car Sale was born.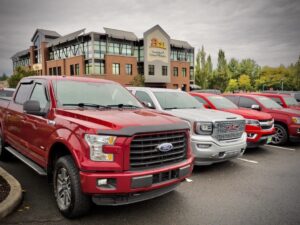 We partner with Titus Will Automotive Group, a local auto dealership, as they are family-owned and have operated locally in the South Puget Sound for over 80 years. Having worked with them through nine successful events we can confirm they live by the statement, "we are not happy unless you are completely satisfied with your Titus-Will experience."
Since 2013 ACU has helped almost four hundred families get a great deal on a used car at these events. With a simple streamlined process, it is not hard to figure out why some members now purchase exclusively from this event.
How Does Car Sale Work?
Titus Will hand selects used vehicles from across their eight locations in the South Puget Sound and delivers them to the parking lot of our DuPont Branch. From there, they are marked with their special event prices, and the sale begins! Because the sale prices are set ahead of time, it alleviates the stress of negotiating through a typical automobile purchase. You simply decide on the vehicle, and then speak with one of ACU's Member Service Representatives to finalize the rest of the transaction.
When asked about the event, Gerry, ACU's VP of Consumer Lending Operations, stated "The success of ACU's Annual Car Sale is driven by its partnership with Titus Will and the mutual commitment of both organizations to serve the South Sound area, with an emphasis on serving the soldiers and airmen serving at JBLM and Camp Murray. The Car Sale provides an opportunity to nurture existing relationships and build new ones, while supporting our mutual mission to provide customized solutions for our member's automotive needs."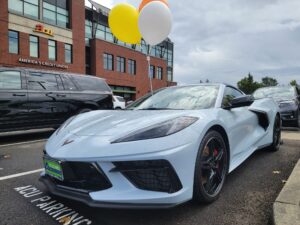 This year's event is taking place in July. Starting on Friday, July 14th, members will be able to view the selection of vehicles by appointment only. Then, on Saturday and Sunday, the 15th and 16th, the sale will be open to both current and non-members of ACU. There will be food and a raffle on-site.
We hope to see you there!