Christmas Club Account Benefits
Turn your holiday dreams into reality and enjoy the following benefits:

No Minimum Balance
Enjoy saving with no minimum account balance required.

Competitive Interest
Watch your holiday fund flourish with our attractive 2.75% APY interest rate.

Automatic Transfers
Hassle-free savings through automatic transfers or payroll deductions.

Early Access
Get access to your funds before the holiday rush begins.
ACU Christmas Club Savings Account Rates
Check out our Christmas Club rates below and then open an account today. The sooner you start saving, the more money you'll have for gifts, decorations, and all the holiday cheer you can handle!
More Details About Our Christmas Club Savings Accounts
ACU members can open an account and start saving for Christmas at any time throughout the year. We don't require an initial deposit, making the process flexible to your financial situation.
Our user-friendly website and mobile app allow you to track your progress, manage your account, and take the hassle out of saving. With our digital tools, you can experience effortless control over your holiday funds anytime, anywhere.
Kickstart your Christmas saving journey with America's Credit Union. Experience the difference a dedicated savings plan can make to your holiday season.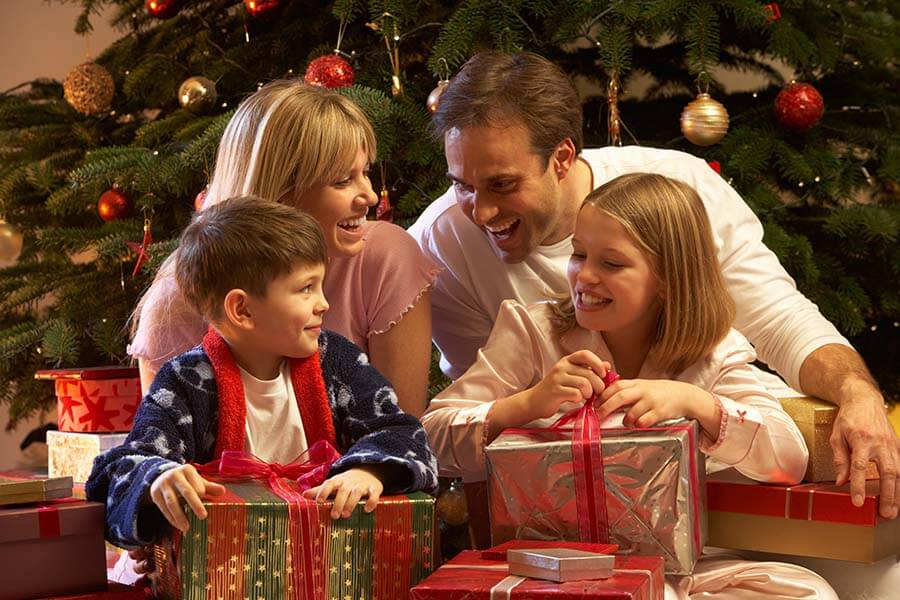 ACU Christmas Club Account FAQs
A: You sure can! Opening a Christmas Club savings account on the ACU website takes just a few minutes.

A: Yes, you will first need to join our financial family to open a Christmas savings account. You can apply in one of our branches or online.

A: Our Christmas savings account is a special type of savings account designed to help you save specifically for your holiday shopping. We offer competitive interest rates and easy online management to ensure a stress-free holiday spending experience. You can also avoid getting into credit card debt by diligently saving throughout the year.

A: We do not require a minimum deposit to open a Christmas Club Account. You can open the account now and set up payroll deduction to take a portion out of your next paycheck.

A: In credit unions, a "dividend" is similar to interest paid on savings accounts. It's the profit distributed back to members on their account balances. For Christmas saving accounts, these dividends help your holiday savings grow over time.

A: You can withdraw your funds without penalty as early as November 1st. There is a small fee if you withdraw before that date.
★★★★★
"Best branch staff ever! So friendly every time and always going the extra mile for their customers! Love them all!"
Michelle P.
Ready to Open a Christmas Club Account?
Do you want to start preparing for the upcoming Christmas shopping season? Visit any branch today and speak to one of our friendly team members. Or apply to open an account from the comfort of your home through our online portal.
Related Savings Products
Explore other ways we can help grow your savings with these related financial products.
*APY=Annual Percentage Yield accurate as of 02/01/2023. Christmas Club APY = 2.75%. The terms applicable to your Deposit Accounts at ACU are provided in a separate Truth–in-Savings Disclosure. See Fee Schedule. Rates are subject to change. No minimum deposit required to open. Regular Share Savings with a minimum deposit of $25 is required for membership. A penalty of up to 90 days of dividends may be imposed for early withdrawal. Fees and penalties may reduce earnings. NCUA Insured.