High-Yield Savings Accounts Benefits
Level up your short-term savings goals with greater returns and benefits that include:

Higher Dividends
Earn superior returns by leaving your money untouched for 12 months.

Flexible Options
After a year, withdraw or roll the funds to continue saving and earning.

Minimal Kickstart
Start your savings journey with just a $10 initial and $10 recurring monthly deposit.

Optimal Growth
Boost your funds by depositing up to $5,000 each month without exceeding the limit.
Additional ACU High-Yield Savings Account Benefits
✓
Ideal for short-term savings goals
✓
Enjoy full ACU member perks
✓
Online and mobile app account access
✓
Easily set up automatic recurring deposits
✓
No monthly maintenance fees
✓
Apply online to open an account in just a few minutes.
✓
The NCUA federally insures deposits up to $250,000
✓
Friendly and helpful customer service team members
ACU Performance Saver Account Rates
Check out our competitive dividend rates and APY to enhance the growth of your high-yield savings account.
More Details About Our Performance Saver Account
Easily save for the future with our high-yield savings account. We designed it to offer competitive rates and an easy way to put aside money for specific goals.
Key features include:
Goal-Oriented—Ideal for saving towards tangible goals like a car, trip, or down payment.
High Dividends—Commit for a year and enjoy higher dividend rates. After that, decide to withdraw or let it continue to grow.
Affordable Start—Begin with just a $10 deposit.
Deposit Freedom—Contribute up to $5,000 monthly without exceeding limits.
Dedicated Support—Questions? Our Member Services team is ready to assist, whether it's account inquiries or setting up transfers.
Competitive Rates—Regularly deposit a minimum of $10 monthly and take advantage of a favorable interest rate.
Start saving for your goals by opening a high-yield account with ACU today!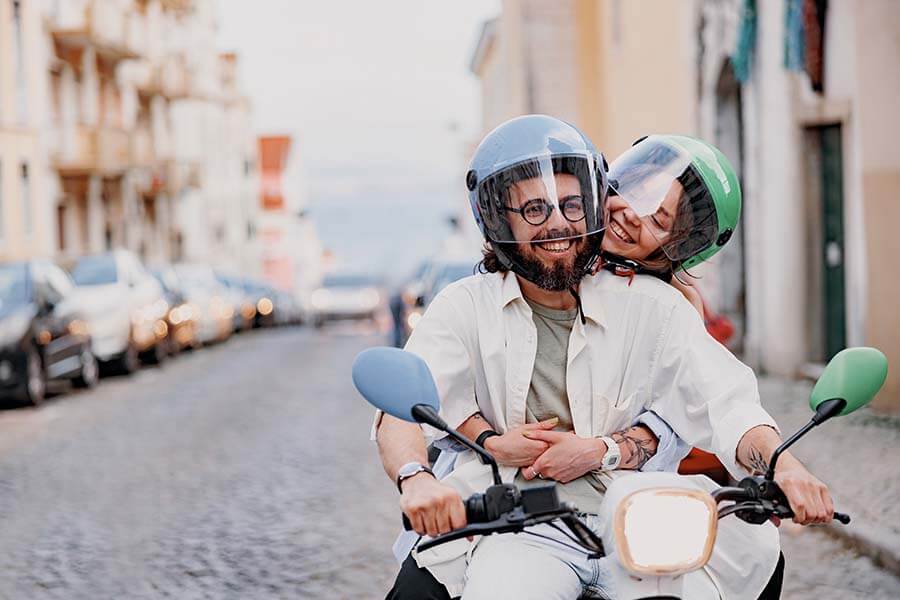 Here's How Easy It Is to Open a High-Yield Savings Account at ACU:
Step

1

Become a Member

Click the link below to fill out an online application to join our credit union.
Step

2

Deposit $10

$10 is all it takes to open a high-yield savings account.
Step

3

Start Earning!

Watch your savings grow through our secure online portal or mobile app!
ACU Performance Saver FAQs
It's a type of savings account that offers a higher interest rate than a traditional savings account. This allows your money to grow faster.

You can open an account with a minimum deposit of just $10. This makes it easy to start saving.

You can access and manage your account through online and mobile banking, ATMs, or by visiting an ACU branch.

If you don't make the minimum required monthly deposit, the interest rate will default to the regular savings account rate.

Yes, the National Credit Union Administration (NCUA) federally insures the funds in your Performance Saver Account up to $250,000..

Opening a high-yield savings account at ACU provides competitive rates, lower fees, and community membership. As a not-for-profit financial institution, we pass our revenue back to our members.

You'll be a member of a highly supportive credit union family. We care about your well-being and have your back as you navigate your savings journey. ACU membership means more than just an account—it's a community committed to your financial success.

You're eligible to join our financial family and open a high-yield savings account if:

You live, work, worship, or attend school in the Pacific Northwest.
You're a member of the Armed Forces (active, retired, or reservist), civilian personnel, or a relative of these members.
You're related to a current ACU member.
You're a member of the Association of the United States Army (AUSA).
You're an America's Credit Union employee.

We compound interest daily and credit it to your account monthly for faster money growth.
★★★★★
"Community-oriented. The focus and attention to detail drives this company. My wife and I can't say enough great things about the employees and just how much they give back. Kind and hardworking individuals that go the extra mile. I refer all of my friends to ACU!"
Chayse E., DuPont, WA
Ready to Open a High-Yield Savings Account?
Enjoy the multiple benefits of ACU membership and start saving for your goals today! Open an account by clicking the button below or visit any branch to get started.
Other ACU Checking and Savings Options
Check out our other financial solutions designed to meet your unique needs.
Terms and conditions: $10 minimum opening amount required. A minimum daily balance of $10 is required to earn the current Annual Percentage Yield. APY=Annual Percentage Yield. APY effective as of 02/01/2023. A penalty of up to 90 days of dividends may be imposed for early withdrawal. Fees and penalties may reduce earnings. Maximum of $5,000 total deposits in any monthly period but you must make at least a minimum of $10 in deposits every month. If the account does not receive the minimum monthly deposit the dividend rate will default to the Regular Share rate. No withdrawals are allowed before maturity. Penalty may be imposed for early withdrawal. Penalties may reduce earnings.